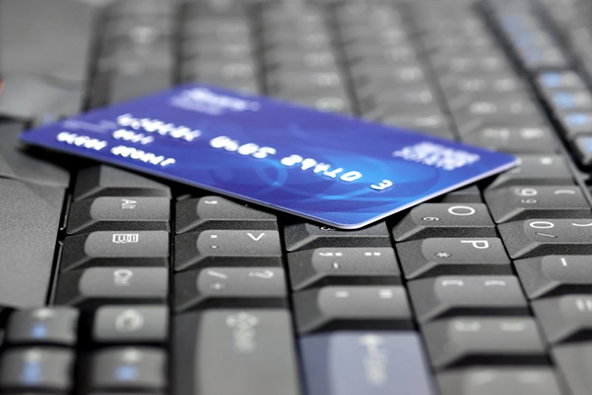 After two years of sluggish sales, the U.S. e-commerce has again found its footing in 2010, according to a report from comScore, an internet marketing research company. Even though an uptick was expected, online sales figures were better than most analysts had predicted.

With unemployment at close to 10 percent for most of 2010 and the economy still wobbly, there were good reasons to be cautious. Yet, despite the gloomy macro picture, consumers have clearly managed to regain their confidence and open up their wallets.

E-Commerce Spending Up

comScore's data show that online spending in 2010 rose by 9 percent from 2009, reaching $227.6 billion. Travel-related web spending was up by 6 percent to $85.2 billion, while retail sales volumes rose by 10 percent to $142.5 billion for the period.

Online spending rose throughout the year, reaching its peak during the holiday season, which registered a growth of 12 percent over 2009. Yet, it was March that saw the biggest year-over-year increase in online consumer spending.

The Holiday Online Shopping Season in Numbers

As always, the last two months of the year accounted for the heaviest sales volumes, with consumers spending $32.6 billion in total on the web. The total daily spending volume exceeded $900 million on eight occasions, all but one in December.

Cyber Monday, the first week day after Thanksgiving, was easily the busiest online shopping day of the year, with consumers spending $1.028 million, according to comScore. This is $74 million more than the second-busiest day — Monday, Dec. 13 ($954 million).

Another analytics company, Coremetrics, which tracks online consumer spending, has estimated that Cyber Monday 2010's sales volumes were up 19.4 percent, compared to the same day in 2009, with the average ticket amount rising by 8.3 percent, from $180.03 to $194.89 for the period.

Black Friday, the day after Thanksgiving, also registered a substantial rise in online sales, which were up by 15.9 percent from 2009, according to Coremetrics. The average ticket rose by 12.1 percent, from $170.19 to $190.80 for the period.

Payment Processing Takeaway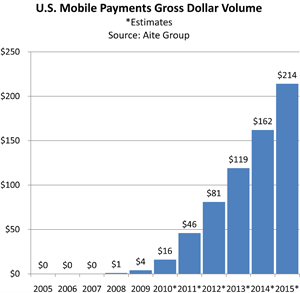 While online retailers are the most obvious beneficiary of the huge growth in consumer e-commerce spending, specialized payment processors have benefited just as greatly.

PayPal, for example, said its processing volumes grew by close to 20 percent year-over-year on Cyber Monday 2010. The spike was even sharper on Black Friday, for which eBay's subsidiary reported a 27 percent increase in its payment volumes.

Yet, as impressive as these numbers are, the biggest growth in online processing volumes in the coming years will come not from traditional desk- and laptop sales, but from mobile payments, which in many of their incarnations are in fact e-commerce transactions.

The process has already started. PayPal reported a 300 percent jump in its mobile payments volume in the month to December 15 2010, on a year-over-year basis. The figure for Black Friday was 310 percent. PayPal's parent company registered similar trends. eBay's mobile sales in the second Sunday of December — "Mobile Sunday" — rose by 127 percent in the U.S. from the previous year. Globally, the increase was 165 percent.

With global mobile payments volumes projected to reach $1.13 trillion in 2014, exceeding the 2009 level by a factor of 30, processors with m-payment capabilities are set to reap huge profits. In the U.S. the dynamics will be even more pronounced, with m-payments volumes rising from $4 billion in 2009 to $162 billion in 2014, a factor of 40.5, according to Aite Group.

Image credit: Hbl.fi.