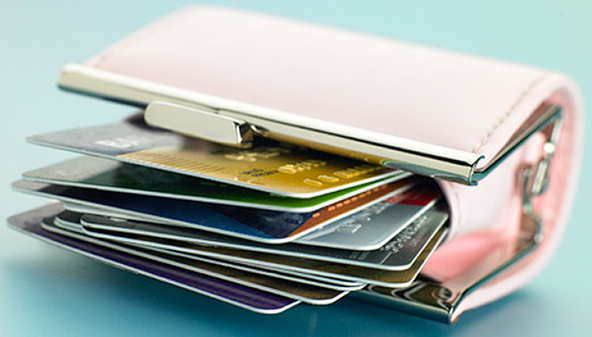 Consumer spending, and credit card spending in particular, is finally rebounding from its two and a half year slump in the wake of the financial meltdown and credit card companies are reaping the benefits in the form of rising revenues and share prices, we learn from their latest regulatory filings.

Visa and MasterCard Profits Up

MasterCard's net profits jumped 41 percent to $415 million in the fourth fiscal quarter, up from $294 million in the same period a year ago, the company said. Spending on MasterCard credit and debit cards was up by 11 percent, reaching $752 billion globally in the quarter.

Visa, the world's largest credit card association, reported net income of $884 million in its first fiscal quarter of 2011, which ended on Dec. 31st, a 16 percent jump from $763 million a year earlier, the San Francisco-based company said.

Visa processed 12.6 billion transactions in the first quarter, up 15 percent from a year ago. Credit and debit card spending on Visa cards was $897 billion, also a 15 percent increase from a year earlier, and up from $824 billion in the previous quarter, the company said.

Debit Card Interchange Fee Limit Effects

However, Visa's dominant position in the U.S. debit card market in particular, of which it owns 70 percent, makes it uniquely vulnerable to the effects of the limits on debit card interchange fees, proposed by the Federal Reserve and scheduled to take effect in April.

Under the current version of the Fed's rule, which is hotly debated in Congress and elsewhere, debit card interchange fees are to be slashed to $0.12 per transaction, which, according to a Fed analysis, is about 70 percent lower than the average fee of 44 cents per transaction last year.

If passed, the rule could reduce annual revenue for U.S. debit card issuing banks by more than $12 billion. Debit card interchange fees totaled $16.2 billion in 2009, according to the Federal Reserve.

It should be emphasized that interchange fees are collected solely by card issuers like Bank of America, Capital One and Chase. Visa and MasterCard are associations of card issuing and payment processing banks and do not issue any cards. The two Associations make money from charging a small fee (0.110 percent of the transaction amount at the time of writing) for every transaction involving one of their credit or debit cards.

It is not yet clear whether the association fees will also be reduced, which makes it hard to assess the effect of the Fed's rule on Visa's and MasterCard's revenues, even as the damage to card issuing banks' revenues can be estimated with a fair degree of precision.

How Will Consumers Be Affected

What is clear is that the Associations are trying hard to prevent the new rule from taking effect, arguing that it would actually hurt consumers, as issuers will try to make up for the lost revenues by charging higher fees for other services. Bank of America, for example, has already said that, if the debit fee cap is enacted, it will start charging customers checking account fees unless they maintain minimum balances, make regular deposits, use credit cards or other online services.

Image credit: Posyantek.com.