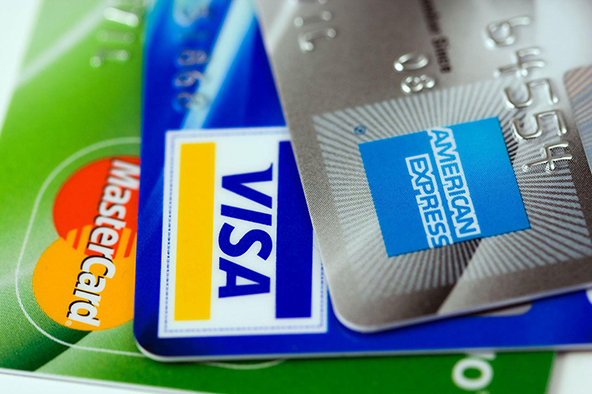 Americans continue to improve their credit card repayment habits, according to the latest Credit Card Index results from Fitch Ratings. August marked the 23rd consecutive month in which the rate of credit card payments late by 60 days or more decreased. The other late payment category – the 30-day delinquency rate – also registered an improvement, for the sixth consecutive month.

Here are the data from Fitch:
Late payments measured by Fitch's 60+ day delinquency index dropped another nine bps to 4.18%. All credit card issuers that comprise Fitch's index, with the exception of the Citibank Credit Card Issuance Trust (which only had a 1 bps increase), reported lower delinquency rates, a sign that fewer borrowers might default on their credit card debts in the coming months. Early stage (30+ day) delinquencies also fell by 21 bps to 5.53%. Year-over-year, early stage delinquencies also declined by 61 bps (10%).

Not all data were positive, however. Charge-offs – loans lenders no longer expect to be repaid and have written off their books as losses – have risen in August, after reaching a 16-month low in July. According to Fitch:
Prime credit card chargeoffs rose by 17 basis points (bps) to 11.10%, driven mainly by a 168 bps increase in defaults within the BA Credit Card Trust. Other prime credit card issuers reported lower chargeoffs rates for the month; however, those declines were not substantial enough to offset the overall increase by BofA. Credit card chargeoffs in U.S. have remained high for all of this year, with the index averaging 11.17% through April versus 8.59% during the same period last year. Year-over-year chargeoff comparisons fell to 15% from more than 50% in the first-quarter 2010.

Now, provided the delinquency rate continues to fall, charge-offs will inevitably follow suit. However, any long-term improvement eventually depends on the economy recovering and unemployment falling. "Chargeoff rates have been holding steady at over 10% for a full year now so the pressure on U.S. consumer credit quality is still clearly evident," commented Fitch Managing Director Michael Dean.

In the mean time, consumers are paying back a larger proportion of their monthly credit card balances than they have in a long time. Fitch's monthly payment rate (MPR) has been steadily improving, after reaching a six-year low of 15.78 percent in February 2009. The MPR rose 0.09 percent in August from July and is now approaching 20 percent, a level last reached in 2007.

With the holidays approaching fast, it will be interesting to see how the inevitable spike in consumer spending will affect the delinquency and charge-off rates. The National Retail Federation projects that consumer spending in November and December will rise 2.3 percent, just below the 10-year average increase of 2.5 percent. This year, however, consumers are paying a much closer attention to the size of their credit card balances and may instead choose to use cash or checks to pay for their Christmas presents.

Image credit: Paraleigos.com.br.