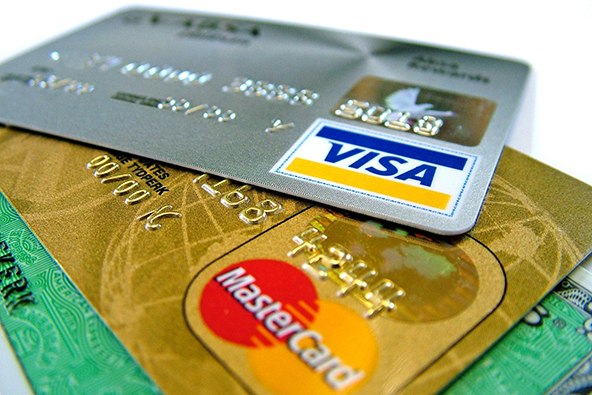 Defaults on U.S. credit cards dropped to a 16-month low in July, according to Fitch Ratings, a credit ratings agency. Consumers continued paying their credit card bills on time, with late payments on cards falling for all major credit card companies that are tracked by Fitch in its monthly Credit Card Index report.

Late-stage credit card delinquencies – payments that are late by 60 days or more – reached a 19-month low, indicating falling rates of defaults in the coming months. Fitch's 60-day delinquency index reached 3.76 percent in July, down 0.10 percent from June.

Early stage delinquencies also fell, marking their fifth consecutive month of declines. Fitch's 30-day delinquency index dropped 0.13 percent in July, reaching 5.00 percent. All but one of the issuers tracked by Fitch reported lower delinquency rates in July, with the lone exception being Washington Mutual Master Note Trust.

Fitch's Prime Credit Card Chargeoff Index also fell, reaching a 16-month low. Charge-offs are delinquent loans that issuers do not expect to be repaid and write off their books as losses. The 9.65 percent rate marked the first time the index fell below the 10-percent mark in 15 months and the second consecutive monthly decline. In July, the charge-off index fell by 0.93 percent from the previous month. All major issuers reported declines in their charge-off rates. Yet, Fitch's charge-off index still remains 60 percent above the long-term historical average of 5.88 percent.

Fitch's Monthly payment rate (MPR) indicator also showed an improvement, although a modest one. Measuring the rate at which cardholders are repaying their card balances each month, the MPR rose 0.09 percent in July from the previous month, reaching its highest level in more than two years. Consumers are now paying back 8 percent more of their monthly card balances than they were during the same period last year.

"The trends are encouraging, but card defaults are still elevated historically and are expected to remain so," commented Michael Dean, the managing director for Fitch. "Unemployment will continue to weigh on consumer credit quality throughout the rest of this year and well into 2011."

Fitch's index, which is comprised of data from the largest U.S. financial institutions, including Bank of America, Citibank, Chase, Capital One and Discover, provides yet another indication that U.S. consumers are resolved on reducing their credit card debt burden, even as the recently passed CARD Act has provided a range of protections from abusive and unfair practices, including arbitrary rate increases and excessively high penalty fees. A week ago we learned from a study by TransUnion that Americans reduced their outstanding credit card balances to $4,951 in the second quarter, a decline of 4.1 percent from the first three months of the year, and down by 13.4 percent from the second quarter of 2009, when the outstanding credit card debt stood at $5,719.

Image credit: EVZ.ro.