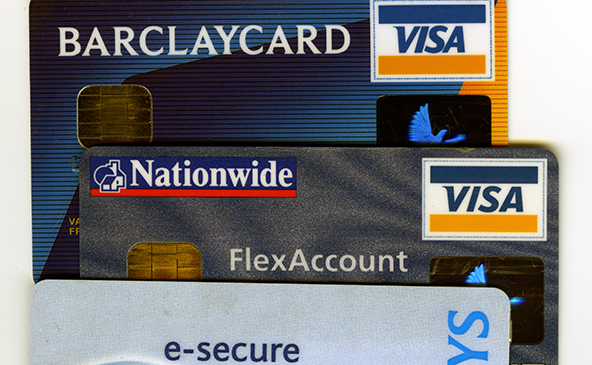 It seems like U.S. and U.K. credit card companies are going through different stages of the financial crisis. For U.S. issuers, both credit card charge-offs and delinquencies have been falling steadily this year and the industry appears to have left the worst behind it. In the U.K., however, the direction is reversed, as banks have reported record-high levels of write-offs in the second quarter of 2010, as reported by the BBC, quoting data released by the Bank of England.

The latest monthly data released by U.S. issuers showed default and delinquency levels at the biggest U.S. credit card companies were falling across the board in July:
Capital One reported its charge-offs – overdue loans that lenders do not expect to be repaid – fell to 8.13 percent in July from 9.28 percent in June. Its delinquency rate fell to 4.66 percent from 4.79 percent.
Charge-offs at J.P. Morgan Chase fell to 7.95 percent from 8.38 percent during the same period and delinquencies dropped to 4.06 percent from 4.13 percent.
Discover's charge-offs in July stood at 7.28 percent, down from 8 percent in June and its delinquency rate dipped to 4.72 percent from 4.81 percent.
At 11.39 percent, Bank of America's charge-off rate was the highest among its peers in July, but it was lower than the bank's June rate of 11.98 percent. BofA's delinquencies also fell – to 5.92 percent last month, down from 6.16 percent in June.
Citigroup reported the most substantial drop in charged-off credit card loans among the biggest issuers. Its rate fell to 9.10 percent in July from 11.98 percent the previous month.
American Express led the pack in lowest delinquencies, reporting a rate of 2.6 percent, down from 2.7 in June. AmEx's charge-offs fell to 5.5 percent from 5.7 percent.

Not a single big U.S. issuer reported a rise in either the delinquency or the charge-off rate in July.

Things could not have been more different in the U.K., where the total value of charge-offs jumped more than 50 percent in the second quarter, reaching ?ú2.1 billion ($3.2 billion), up from ?ú1.3 billion ($1.98 billion) in the first three months of the year, according to the BBC report.

U.K. issuers wrote off a record ?ú4.1 billion ($6.25 billion) in 2009 and are well on their way to easily set a new record this year, having already written off ?ú3.4 billion ($5.18 billion) in the first half. Moreover, according to the London-based Times newspaper, British households have the biggest debt burden in the Group of Seven advanced countries, at 180 percent of personal incomes. There are indications, however, that Britons may have reached the bottom and that the worst may be behind them. Debt charities, offering financial advice, report that fewer people are calling for help, according to the BBC. The Money Advice Trust, one such organization that runs the National Debtline, reports that less than 60 percent of its callers were facing credit card debt problems, down from between 66 percent and 70 percent in recent years.

As is the case in the U.S., U.K. debt repayment is on the rise, according to the unbiased.co.uk, a firm providing financial advice to consumers. Britons have repaid ?ú1 billion more than what they borrowed during the second quarter of 2010, the website reported. The latest U.S. Federal Reserve data showed that Americans' outstanding balances on consumer credit cards have fallen by $144.9 billion, or 14.85 percent, from September 2008 to August 2010.

The common thread in all these reports from both sides of the pond is that both U.K. and U.S. consumers are clearly concerned with the levels of their indebtedness and are taking actions to reduce it, even as unemployment is at record highs in both countries. It will be interesting to see whether the trend will hold when the economy starts to recover and unemployment goes down, or whether consumers will promptly rediscover their buy-now-pay-for-it-tomorrow mood.

Image credit: Londonru.com.