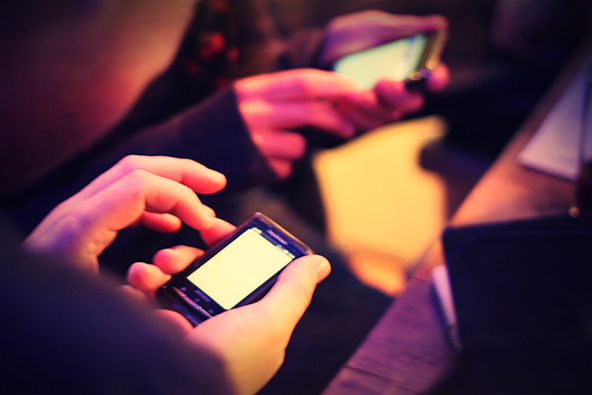 An excellent mobile payments and advertising. It is certainly one of the most complete and visually pleasing infographics on the evolution of mobile I've run across to date.

At this stage, you can mass-produce infographics quite easily — there is a whole bunch of websites out there offering ready-made templates, many of them free, which let you select your design, shapes, colors, then plug in your numbers and you are done. But these guys have dug much deeper than that. Yes, AF Studio is a design firm and there is no question that they've used some kind of a template too, but the end result is truly amazing all the same, which is what matters. Moreover, the creators have made a really big effort to cover as much ground as possible. Let's take a look at what they've come up with.

The State of Mobile 2013

"Mobile users will do anything desktop users will do, provided it's presented in a usable way", the infographic declares, citing web designer Brad Frost, at the very beginning. Then they proceed to prove him right.

More than two billion mobile devices will be shipped globally this year, by the end of which, there will be more mobile devices on Earth than people, we are told. Google's Android is by far the most popular platform, with Windows and Apple's iOS trailing far behind and the gap continually widening. However, when it comes to customer satisfaction, Apple is the undisputed leader, by a huge margin.

Now let's move on to the statistics, which fall more closely under this blog's purview. When it comes to using their mobile devices for commercial purposes, 31 percent of people have done so at retail outlets, 19 percent have used them at restaurants and caf??s and another 19 percent have used their mobile gadgets to pay for services.

More often, people use their smartphones and tablets to "enhance their shopping experience", rather than make a purchase outright. How do they do that? Well, by far the most common shopping enhancement technique is comparison shopping, utilized by 59 percent of mobile users, followed by searching for coupons with 48 percent and searching for product reviews with 47 percent. Here are some other interesting mobile shopping stats:
36 percent of shoppers search for other store locations on their phone while shopping at a store.
52 percent of tablet users say they prefer shopping from their tablets, rather than from their PCs and 72 percent of them make purchases from their tablets on a weekly basis.
Tablet users spend 50 percent more money when shopping from their devices than PC users.
Tablet visitors are nearly three times more likely to make a purchase than smartphone visitors.
PayPal processed nearly $14 billion in mobile payments in 2012.

Then there is a long section dedicated to mobile advertising, which you might find interesting as well. Now here is the infographic in its entirety:


Image credit: Flickr / philcampbell (changes were made to the original image).