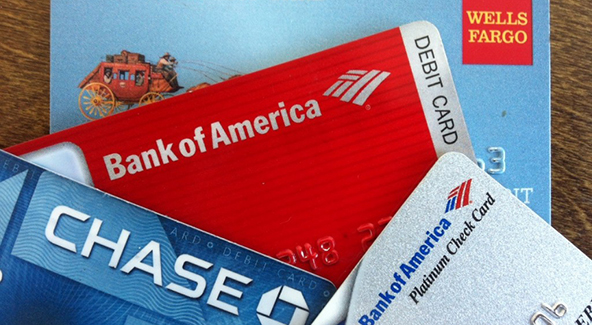 We have learned a lot about overdraft fees lately, mostly because the CARD Act of 2009 banned banks from providing overdraft protection, unless the cardholder signs up for it. The latest news came yesterday when we learned that a federal judge in California ordered Wells Fargo to pay over $200 million dollars back to customers for employing "unfair and deceptive business practices" related to overdraft fees.

Overdraft fees are charged when a cardholder completes a card transaction which puts his or her account's balance beyond its credit limit. So if your checking account's balance is $49 and you use the associated debit card to complete a $50 transaction, you will go over your account's limit and be subject to an overdraft fee.

How will this affect banks? Let's take a look at the numbers for a moment. In 2008, banks and credit unions collected $23.7 billion in overdraft fees, an increase of 35 percent from 2006, according to a study by the Center for Responsible Lending. The average overdraft fee's amount in 2008 was $34 and as many as 51 million Americans overdrew their accounts at least once annually. Moreover, 27 million accountholders incurring five or more overdraft or non-sufficient funds (NSF) fees, according to the report.

Now, these numbers are certain to change dramatically as a result of the enactment of the CARD Act. The biggest change is that banks can no longer provide overdraft protection, and charge for the service, unless the cardholder explicitly signs up for it. Additionally, you cannot be assessed multiple charges for a single offense. There is no cap on how much banks can charge for overdraft, but the average is $35 – $40.

After the new rules were enacted, some banks, including Bank of America, decided to drop the service altogether. If you have an account with BofA or another bank that took the same decision, every time you attempt to spend more on your debit card than you have in your account, the transaction will be automatically declined. BofA will continue to charge $35 overdraft fees for ATM transactions, however, provided you explicitly agree to it.

It is not yet clear if any other big issuers will follow Bank of America's lead, but the bigger question is whether or not cardholders should sign up for overdraft protection to begin with. The biggest argument in support of enrolling for the service is that if you didn't and a transaction was rejected in a restaurant or another public place, you might be embarrassed in front of relatives, friends or business associates. But is this really the case? Cards can and do get rejected for a number of reasons anyway, and all you have to do is present another card. That's all. How embarrassing can this be? On the other hand, going over your limit by $5 can cost you $35 or more. Moreover, having a limit on how much we can spend is a sure way to teach us a budgetary lesson or two.

Image credit: Mybanktracker.com.