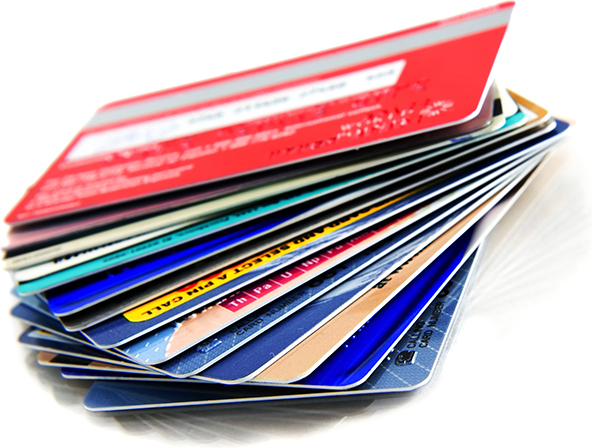 Close to a half of our northern neighbors are in a credit card denial, albeit perhaps not as deep as ours; 75 percent of Australians are good savers; U.S. consumer debt is rising at a faster rate than the population's. These are just a few of the fascinating and often unexpected statistics that have been beautifully illustrated in various visual forms and have secured a spot into our newish column — The Month in Numbers. Oh, and your credit card complaints are now published in a publically available database.

It is truly incredible to see just how many great looking and well-researched infographics, videos, slideshows and plain graphics are being produced each month. However, while it is huge fun just going through them, selecting the eight stories that would eventually make it into our monthly column is no mean feat. So keep making our job less stressful by sending us your own monthly favorites!

Now here are our picks for June 2012.

1. The Ultimate Money Test

In our first infographic to come from the Land Down Under, the guys from CreditCardCompare.com.au have nicely visualized the results from an "Ultimate Money Test" they have administered to more than 1,000 of their countrymen. We learn, among many other things, than three-quarters of Australians "have good savings practices and beliefs."

2. Credit Card Debt Denial in Canada

Only 13 percent of Canadians think that they have more credit card debt than their average compatriot, we learn from an excellent infographic from Money Infographics Info. But perhaps the most striking stat is that, while the average amount of credit card debt per person in our northern neighbor is $3,277.33, 17 percent of those owing more than $11,000 think that they owe less than the average Canadian.

3. U.S. Debt Growing Faster than the Population

Debt "[a]ddicts are said to have a "monkey on their backs"," Richard Barrington, a financial analyst, reminds us in a MoneyRates.com infographic. "But with America's rising addiction to debt, that monkey has become a gorilla…"

4. Piecing Together the Credit Score Puzzle

People have been trying to solve the mysteries of the credit score for as long as FICO and other companies have been calculating it. Infographic Pins are the latest to publish an infographic on the subject and it's a nice one. I should add that Infographic Pins has pointed to Infoshots as a source, but I wasn't able to locate the graph there.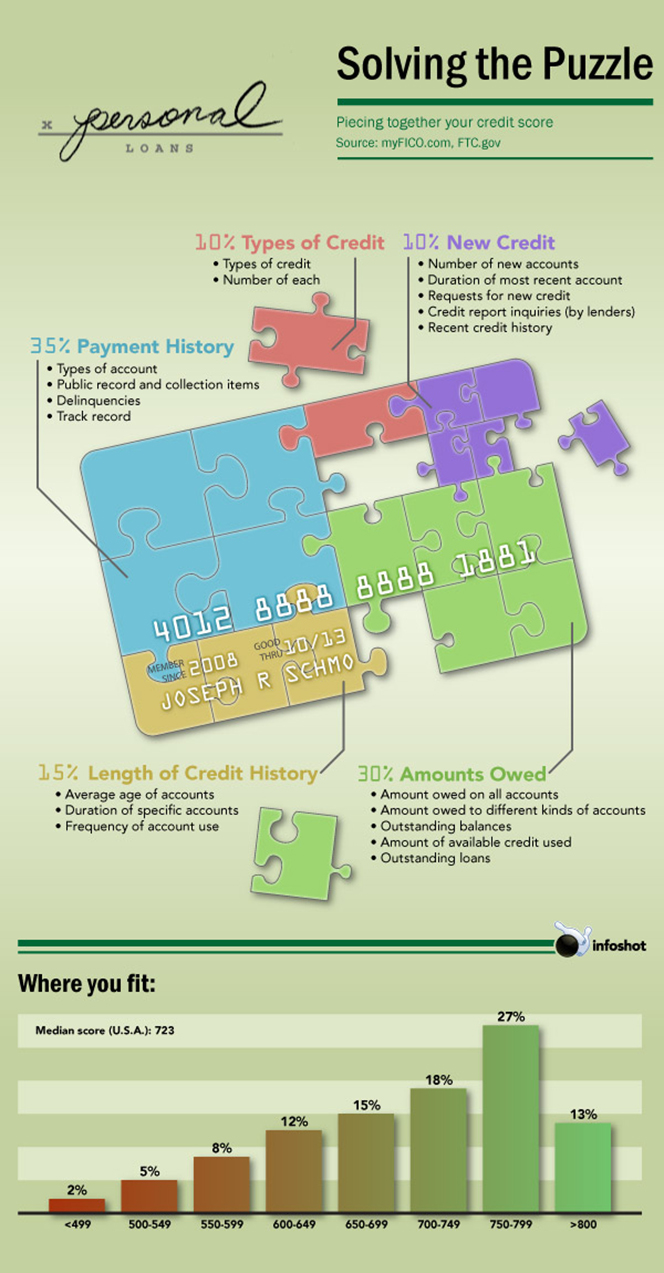 5. Big International Credit Card Hacking Ring Taken Down

A two-year undercover FBI operation resulted in the arrests of 24 credit card hackers in 13 countries. The Bureau says that during the operation it had identified more than 411,000 compromised credit and debit cards and had notified 47 companies, government entities, and educational institutions about breaches of their networks, preventing losses of more than $205 million in the process.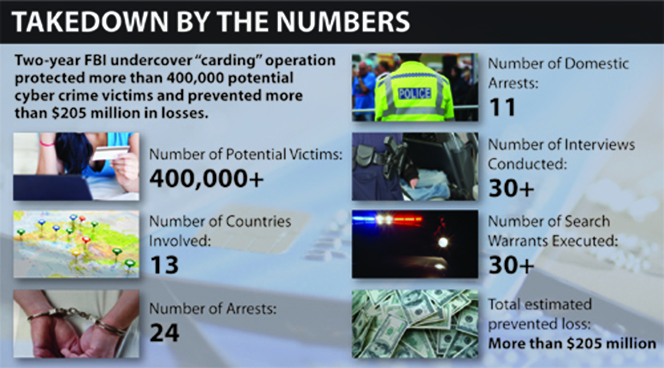 And here is a bit more:
6. Credit Card Charge-offs, Delinquencies, Payment Rate All Set New Records

The early- and late-stage delinquency rates, which were already at much lower levels than anything we've seen before, and the monthly payment rate (MPR), both set all-time records, while the charge-off rate fell to a level not seen since before the Great Recession began four and a half years ago. Here is?á the charge-off graphs for the past year: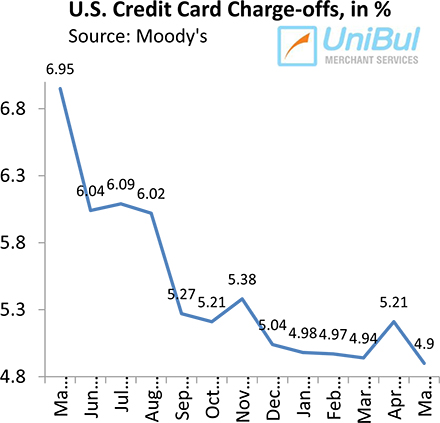 And now here are the delinquencies for the same period: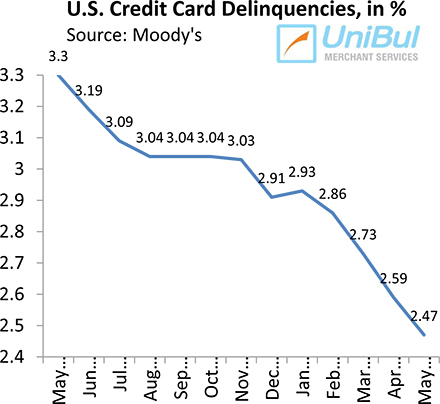 7. Your Credit Card Complaint Is Now Public

The Consumer Financial Protection Bureau (CFPB) has made public information about individual credit card complaints filed with the agency. For now, Capital One is leading the field of most complained-about issuers.
8. U.S. Consumer Credit Card Debt Down

The total amount of consumer credit card debt in the U.S. fell sharply, following an uptick in April, according to the latest Federal Reserve data. The current total — $862.3 billion — is lower by 14.6 percent, or $148 billion, than the $1,010.3 figure measured at the end of 2008.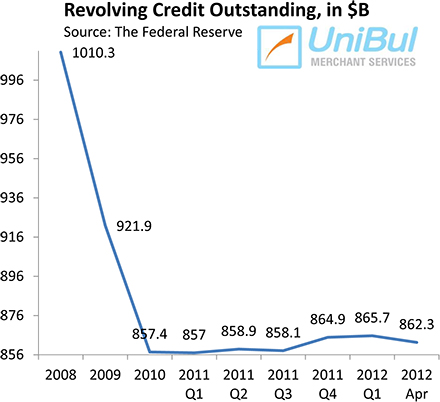 Image credit: Linnareacu.org.