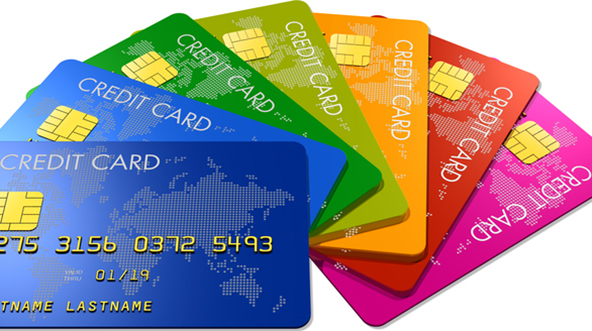 This is the second edition of our new monthly rubric — The Month in Numbers — in which we summarize the most interesting and newsworthy bank card-related statistics for December. Some of the items below we had already published and discussed on our blog, but there are also others, which we had not have the time to write about.

December was incredibly rich in interesting credit card stats and we had plenty of graphs, tables, infographics and charts to choose from. No doubt some of you would accuse us of not reporting on a story that you believe to be more than worthy of making our list. That may well be the case, but we only have so much space to work with and there really were quite a few items to choose from. That said, we do rely on your input, so keep sending in your suggestions.

Without further ado, here are our picks for December 2011.

1. Americans' Biggest Credit Card Grievance: Billing Disputes

Billing disputes topped a long list of credit card complaints, compiled by the Consumer Financial Protection Bureau (CFPB) in the first four months of the agency's operations. Here are the nine biggest grievances: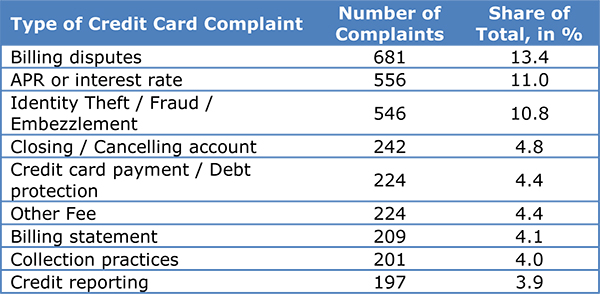 2. Identity Theft Jumps by a Third in 5 Years

Reports of identity theft increased by a third in five years, according to data from the?é?áBureau of Justice Statistics, as presented in the chart below by CreditCards.com.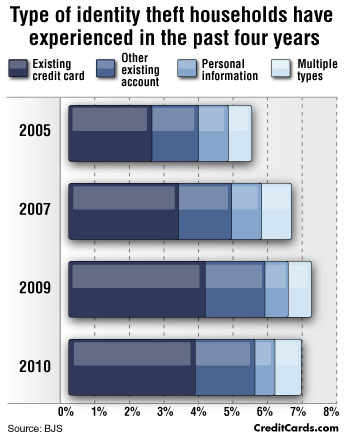 3. Credit Cards Back in Favor with Americans

Americans had been relying increasingly on debit and prepaid cards and less on credit cards, according to Federal Reserve data, going back to 2009. A new report from First Data, the largest U.S. payment processor, indicates that this trend may now be reversing itself.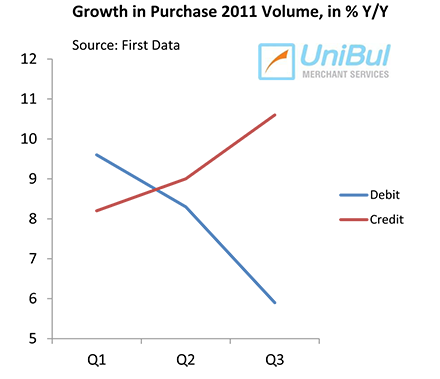 4. Americans Take on More Credit Card Debt

The Fed's G.19 report told us that the aggregate consumer credit card debt in the U.S. rose slightly in October, for a second month in a row.


Yet, the total volume of credit card debt is still very close to the post-Lehman low of $789.6 billion reached in April 2011: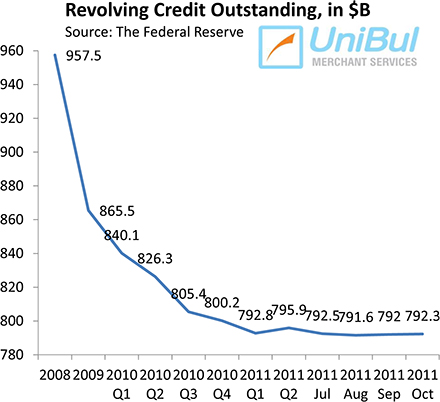 5. Credit Card Debt Down 10% in 2011

In November Americans owed $6,503 on their credit cards, on average, we learned from Credit Karma. That is 10 percent lower than the figure for January and 11 percent below the November 2010 average of $7,336.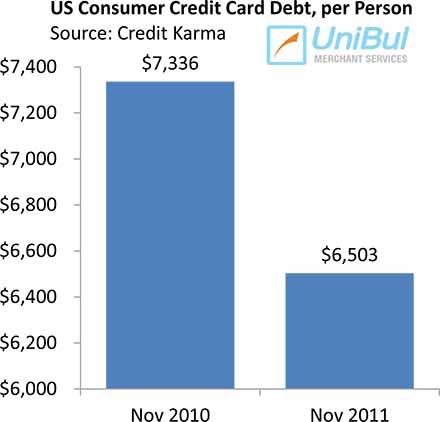 6. 8,000,000,000 Credit Cards Have Been Issued Globally

This we learn from PayLane, which has created a wonderful infographic that tells us, among other things, that the total surface of all these cards is 84 times larger than the territory of the Vatican.


7. 5 Biggest Credit Card Heists in History

Another great infographic, this one created by the Monex Group, tells us that the 2007 TJX data breach was the biggest credit card heist in history, causing $1 billion in damages.


8. Holiday Shopping Adds $64 to Your Monthly Credit Card Bill

That is, if you want to pay off your 2011 holiday debt in time for the 2012 Christmas shopping season, we learn, among many, many other things, from a three-part infographic series, created by CreditDonkey.com.


Happy New Year everyone!

Image credit: Beamtenblog.net.