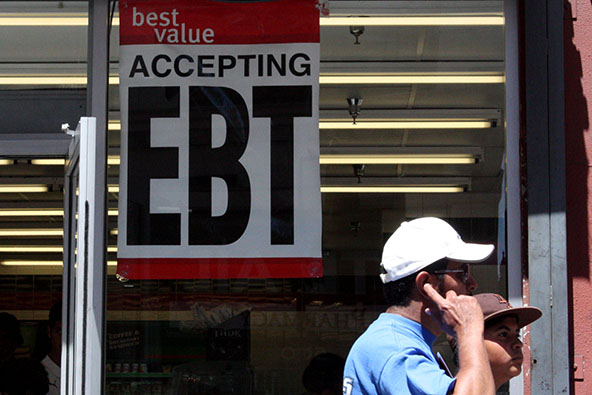 As regular readers of this blog know well, prepaid cards have been the fastest-growing type of payment card in the U.S. for some years and the growth rate has almost certainly accelerated in the past year, as issuers have responded to the lowering of debit interchange fees by doing their best to drive consumers away from debit cards and toward credit and prepaid cards. To that end, some top-tier issuers — most notably American Express and Chase — have introduced new prepaid cards, which, unlike their predecessors, charge very few and low fees and blur the line between debit and prepaid.

But there is another big issuer of prepaid cards to which we have not paid any attention on this blog and it is time to do so. It is the government. The federal government and the state- and local-level governments are all administering miscellaneous prepaid card programs for the disbursement of government benefits and assistance to taxpayers. For example, prepaid cards can be used for the payment of Social Security, unemployment, disability and veterans' benefits, pensions, worker's compensation, emergency disaster relief and child support disbursements. And such programs account for a large share of the growth of prepaid cards. Let's take a look at the numbers.

Government-Issued Prepaid Cards by the Numbers

In 2010, there were 90 government-administered federal, state, and local payment programs operating in 36 states, according to the Federal Reserve (this report does not include data for EBT payments). These programs distributed benefits to 20 million prepaid cards, which were used in more than one billion transactions at a total of $34.8 billion. We don't have data for the total volume of general-purpose prepaid card transactions in 2010 to calculate the share of government-issued cards, but we do have data for 2009, which is shown in the table below (source):


So the government share of the general-purpose prepaid card market is huge and it doesn't even include EBT payments (food stamps).

Government-issued prepaid cards were used about equally in signature- and PIN-based transactions for both federal and state and local programs. Here is the breakdown:


Users of government-issued prepaid cards made 185.5 million ATM withdrawals at an average value of $179.04.

The average interchange fee — the per-transaction fee collected by the card issuer — on government-issued prepaid cards was $0.30, which was lower than the prepaid average ($0.40) by a quarter. Here is the breakdown by transaction type and government level:


The average ATM fees charged by the ATM operators to the card issuers averaged $0.60, or 0.4 percent of the average transaction amount:


In 2010, cardholders paid $9.69 in fees, on average, or 0.3 percent of the distributed dollar amount for the year:


Only one issuer charged a fee for purchase transactions ($0.17 per transaction, on average). Other usage fees varied widely, as they do in non-government-issued prepaid cards. For example, balance inquiries ranged from $0.00 to $2.95, penalty fees could be anywhere from $0.00 to $20.00 and ATM withdrawals could cost from $0.00 to $1.75 (all fees were charged on a per-occurrence basis).

The Takeaway
The government, in its various forms, was by far the biggest issuer of prepaid cards in the U.S. in 2010 and its market share may have increased since then, due to the persistently high unemployment rate, which keeps a large number of Americans reliant on government benefits. And in most cases, prepaid cards are replacing checks and vouchers as the primary vehicle for the disbursement of these funds.

Image credit: Elnuevosol.net.