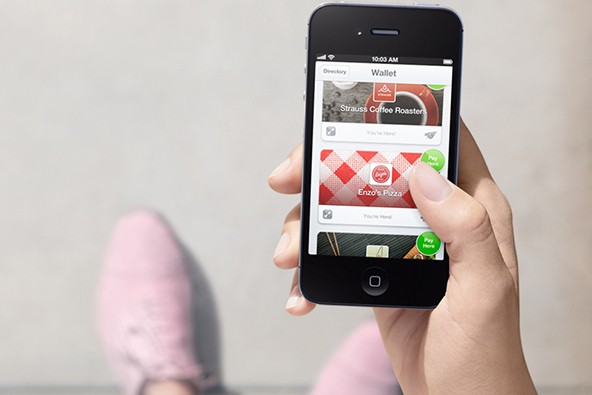 Square — the leading mobile payments processor in the U.S. — has just launched a gift card program, the company tells us this morning. There are not many details about the company's new offering, but my first impressions are positive. The new addition to Square's toolkit is designed in the company's characteristically eye-pleasing style and, commendably, the processor has made it possible for its gift cards to be used by all recipients, regardless of whether they happen to be users of its app or not.

However, the biggest beneficiaries of Square's gift card program are the small merchants, which use the company's payment processing services. And that includes even the now-fabled food truck vendors of Square lore and all other one- or two-person operations, which prior to Square's launch in October 2010 could take nothing but cash for payment. Now Square has made them all bona fide prepaid card issuers and has done so at no additional cost for them. Up until now, running a prepaid card program was an incredibly complicated and expensive process, which scared off all but the biggest and most persevering of merchants. So Square seems to be doing a great job once again.

Square's Gift Card Program

Square has added a gift card option to the Register app that runs its merchants' iPad-powered point-of-sale (POS) systems. Here is what the company's website tells us about this new service:
Customers can use Square to give the gift of your business. Customers can redeem gift cards from their phone using Square Wallet or from a QR code. No additional fees for you.

The press release adds the following:
Square gift cards are fun to send and fun to use. Anyone can share a local shopping experience with her friends and family instantly from her phone. Square Wallet automatically saves gift cards so customers can easily redeem them.

Conveniently, gift cards could be sent to "anyone with an e-mail address", CEO Jack Dorsey tells USA Today, and "[i]f they don't have a smartphone, they can print out a QR code". So not only does the recipient not need to be a Square user, but she doesn't even need a smartphone to be able to redeem her gift — she could do it the old-fashioned way. In an interview with Fast Company, Square COO Keith Rabois chimes in, adding that:
You can sit on your sofa and go through your address book for all the people who are important to you and instantly provide them with an amazing experience. That's never really been done before.

That is not an empty boast, but a more or less correct statement of the facts. Here is the new Square service in action:
Square vs. the Clones

Square was the first processor to offer direct credit card acceptance to everyone just over two years ago and since then the company has never let up the pressure on competitors, incessantly expanding its product offerings to appeal to a wider range of merchants and consumers. The best the competition has been able to do so far is following Square's lead and competing on price. And that is true even for the biggest of Square's rivals. For instance, when giant PayPal launched its Square version earlier this year, it was barely distinguishable from the original. And I think that PayPal's decision to marginally cut payment acceptance cost from Square's rate of 2.75 percent per swiped transaction to 2.7 percent only brought the lack of creativity displayed by eBay's processor into sharper focus.

The story repeats itself when we look into the competing offerings of other Square clones. For example, GroupOn has attempted to make its service stand out from the crowd mostly by offering much lower swipe and keyed rates than its competitors. However, the daily deal provider charges a fixed fee for swiped transactions, which Square doesn't, and this makes a difference in the case of merchants like coffee shops whose average ticket amount is very low. Additionally, GroupOn charges much higher rates for American Express cards than for the other card brands. In contrast, Square's pricing is the same for all payment cards and it is difficult to overstate just how much small merchants appreciate simplicity and predictability when it comes to pricing. Unsurprisingly then, by and large, users have stuck with the original, rather than taking a chance with a copycat.

The Takeaway

It has to be noted that Square has been the beneficiary of a seemingly inexhaustible source of funding. Venture capital firms like Kleiner Perkins Caufield & Byers, Sequoia Capital and others have invested more than $340 million in Jack Dorsey's company so far. Without access to all this money, the company would have never been able to mount and maintain as aggressive an advertising offensive and grow as quickly as it has done. Yet, as the new gift card service clearly illustrates, the main driving force behind Square's rise has been the company's creativity. Whereas Jack Dorsey's mobile payment processor is constantly innovating, its competitors are mostly just following its lead and such a strategy is unlikely to help the copycats make up the lost ground.

Image credit: Squareup.com.