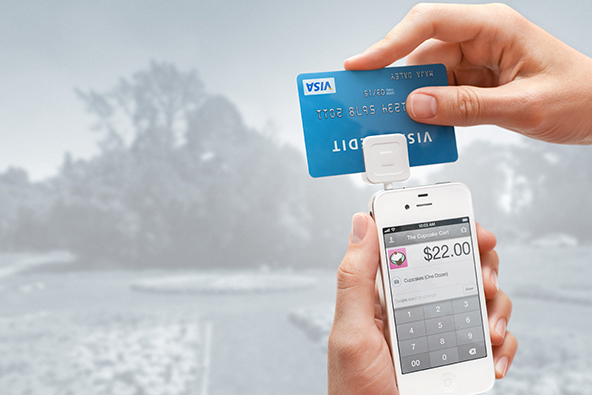 More details have emerged about Square's latest round of venture capital funding, on which we recently commented. The mobile payments start-up said on Monday that it had raised $27.5 million from a pool of VCs and strategic investors. The round was led by Sequoia Capital and included Khosla Ventures and Jeremy Stoppelman, Yelp's chief executive, among others. Previous reports mentioned that Benchmark Capital and Kleiner Perkins Caufield & Byers also participated.

The terms of the deal put the start-up's valuation at around $240 million, which is impressive, considering that Square's official launch was in late October of last year, only three months ago. Back then, Dorsey announced that "[t]he doors are (finally) open @Square & we're going big" with a tweet, which was quite appropriate, considering that he is famously Twitter's co-founder. Prior to that, Square operated in a beta mode for several months, being tested by about 50,000 small businesses like coffee shops, pizza deliverers, doctors, etc.

The beta phase was apparently a success, although things didn't always go as smoothly as they could have. CNET's Caroline McCarthy, for example, reported in February that the "credit card reader didn't always read swipes and the software can be slow."

The bigger issue that had to be resolved, however, had to do with data security and fraud prevention.
Square's launch was actually delayed, because the start-up needed to "strengthen our underwriting infrastructure so that we can handle the huge demand for readers and still manage the risk of charge-backs and fraud," Dorsey said in June of last year.

But all that is in the past and Square appears to be doing quite well. The start-up is signing up "30,000 to 50,000 new accounts per month and the pace is accelerating," said COO Keith Rabois, a former PayPal senior executive, in an interview.

Asked how the new money will be used, Rabois listed Square's priorities:
No. 1, for recruiting. We currently have 52 full-time employees. We are targeting doubling or tripling that number in 2011. No. 2 is awareness. Not everyone is aware of Square yet. We are trying to change that.

So there it is. The hope is, of course, that increased awareness will translate into more users and more revenues. Currently, Square is reportedly processing close to $1 million dollars a day. However, the start-up only gets a very small portion of this amount. To understand why, we will have to look at the way processing fees are assessed and divided among the various parties involved in the processing of a card payment.

Square uses a two-tiered pricing structure. All swiped payments are processed at 2.75% + $0.15 per transaction, and all key-entered payments — at 3.50% + $0.15. Of that rate, Visa, MasterCard and Discover typically get between 1.50% + $0.10 – 1.89% + $0.10 per transaction, although for some cards the rates can be higher or lower. American Express charges higher fees than its competitors, so Square's revenues are lowest on AmEx card transactions. Still, the margin is sufficient to ensure profitability. So for most transactions Square gets anywhere between 1.25% + $0.05 – 1.61% + $0.05 of the payment amount (less for American Express transactions).

These calculations show that, for every $1 million processed, Square gets about $13,000 – $14,000 in revenues, give or take. This is pretty good, considering how quickly the company's user base is growing. Moreover, at present Square is just about the only real option for consumers who want to be able to accept credit cards for payment, for reasons we have previously discussed. Competitors such as GoPayment have designed their offerings for businesses, just like the other traditional processors.

It was only a decade ago when the indifference of the payment processing behemoths to the potential of web-based consumer-to-consumer payments gave PayPal the breathing space it needed to grow from a tiny start-up to 230 million total accounts in 190 countries in 2010. Its 2009 revenue was $2.8 billion on $72 billion in transaction volume.

Isn't history repeating itself today? Doesn't Square look increasingly like the PayPal of mobile payments? If so, why does nobody challenge them? The answers to the first two questions seem obvious to me, but the third one stumps me.

Image credit: Squareup.com.