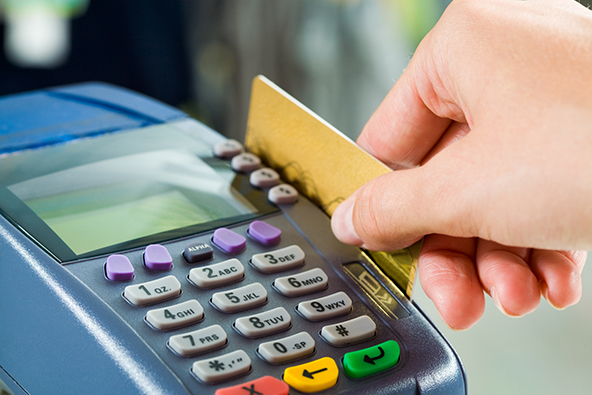 It is finally over. The Senate has voted against an amendment that would have delayed the implementation of a Federal Reserve rule to place a limit on the fees issuers are allowed to charge for debit card transactions.

The Senate's vote was actually 54 – 45 in favor of the proposal to delay the enactment of the debit-limit rule, however the measure needed 60 votes to pass.

Debit Card Interchange Capped at $0.12

So the Fed now needs to finalize its rule and enact it by July 21st. Although the Fed could make changes to it, nobody expects that to actually happen and the 12-cent cap is all but certain to be enforced.

As we have reported on multiple occasions, the $0.12 per-transaction limit on debit card interchange fees represents a 70 percent decrease from the current average of $0.44, as calculated by the Fed.

Estimates of exactly how much this new limit will cost issuers vary, but the total could be anywhere between $13.6 billion a year, as projected by CardHub.com, and $25 billion, according to data from Boston Consulting Group (BCG). The Fed's own estimate is $16 billion.

A Huge Win for Retailers

The Senate's vote is primarily a huge win for retailers, although their executives and lobbyists have been telling us all along that consumers will be the ones who will benefit the most from the cap on debit fees.

What is certain is that any lost revenues incurred by issuers as a result of the interchange cap, will translate into a positive revenue flow of an equal aggregate amount for retailers. Whether any of it will be passed on to consumers is unknowable, but unlikely. Moreover, even if that did happen, to whatever extent, consumers would still most likely be net losers anyway, due to the fact that banks will inevitably try to make up for their interchange-related losses by generating higher revenues elsewhere.

This is already happening, as we wrote last week, as banks began tinkering with their vast arsenal of fee-generating tools long before the outcome of the interchange-cap fight was known. Now this process will surely intensify.

The Takeaway

It is important to emphasize three points. Firstly, the interchange cap will only apply to debit card transactions. Credit card payments will be unaffected. Retailers, emboldened by their debit fee victory, will undoubtedly push for a similar cap on credit card fees but, at least for now, that is not on the menu.

Secondly, the interchange fees represent only a portion of the total amount retailers pay in payment processing fees. The other major component is the fee charged by the processing banks that enable merchants to accept bank cards for payment. The size of these fees is unaffected by the interchange rule. There is a major difference between these two components and it is that while interchange fees are non-negotiable, the fees charged by processors are very much negotiable and large retailers have used their size to push them down to levels that are often even lower than the new debit fee cap. Of course, that is not the case with smaller businesses.

Thirdly, when the rule takes effect next month, it will only benefit merchants whose pricing is based on the interchange-plus model, where each transaction's processing fee is calculated by adding its interchange fee, which varies by card type, payment environment and other factors, to the processor's fee, which is constant for all transactions. If your pricing is based on a tiered or flat-fee model, you will experience no difference. So do what I have been telling you to do for a while now and switch to interchange-plus.

Image credit: Boltinsurance.com.