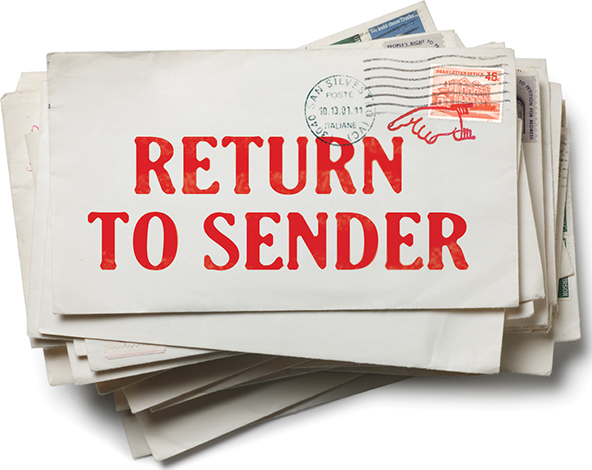 Setting up clear return and credit policies is essential for the long-term viability of every business. Having these policies clearly disclosed to the customer at the time of the purchase helps to avoid misunderstandings and provides merchants with a powerful tool in fighting certain types of chargebacks. Customers who are well informed about the time frame within which they can return an item and know what they can expect in return are less likely to dispute a transaction and are more likely to follow your policies and resolve the issue with your customer service staff.

Merchants who operate brick-and-mortar types of businesses or use wireless credit card terminals, or accept payments in other card-present settings should disclose their credit and return policies prior to completion of the transaction and the policies must be printed on the sales receipt. If the policies are printed on the back of the sales receipt, the cardholder must initial the back, in addition to the signature he or she has placed on the front. If the policies are written on a separate document, this document must also be signed by the customer. Listed below are some of the possible credit and return policies that your store may adopt:
No returns accepted or credits issued. This policy states that your business does not accept returned merchandise and does not issue credits. All sales are final. This policy is the one most likely to result in customer disputes and chargebacks. Merchants should avoid adopting it and most processors will not provide credit card processing services to businesses that have.
Merchandise exchange only. If you adopt such a policy, your business will be accepting returned merchandise only to be exchanged for similar items at the same price.
Store credit only. The store credit only policy states that you accept returned items and will issue credit in the amount of the original sale, which is only to be used in your store.
Unconditional credit. As the name implies, by adopting such a policy you state that you accept returned items (within a certain time frame) and will issue unconditional credit for it.
Specific terms. If you and your customer have agreed on any specific terms, in regards to your credit and return policy, these terms must be printed on the sales receipt or an accompanying document. If a separate document is needed, it must be signed by the cardholder, in addition to the sales receipt.

It is also recommended that you print out and post your credit and return policies in your checkout area, as close to the payment processing terminal as possible.

Once you develop your return and credit policy, you should establish procedures for implementing and communicating it to your customers. Everyone within your organization should understand your policies and be well trained on how to apply them.

Image credit: Theimprobox.com.