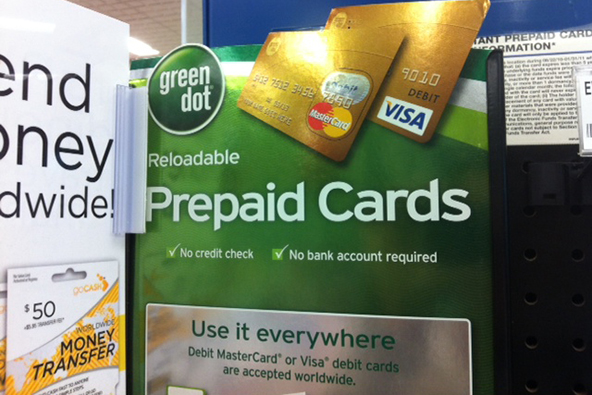 Over the course of the past few months, regular readers of this blog have been subjected to an interminable string of articles aimed at pinning down the essence of prepaid cards and identifying the differences among the three major payment card types (the other two being credit and debit). If you thought that there was no need for such an exercise, you should read yesterday's headlines in the nation's two leading newspapers about the latest efforts to regulate prepaid. The Wall Street Journal's was "New Rules for Prepaid Credit Card Companies" and the New York Times' was "New Rules for Prepaid Debit Cards." Of course, because you read UniBul's blog every day, you know perfectly well that prepaid cards are neither debit nor credit cards, but a unique payment product (a modest dose of self-satisfaction is certainly allowed).

But today I'd like to talk about the new regulatory efforts in question. The Consumer Financial Protection Bureau (CFPB) has begun a process of creating new rules that would apply to a subset of the prepaid card category known as "general purpose reloadable" (GPR) cards. What you should know is that in August 2010, the Federal Reserve, acting under a mandate given by the CARD Act of 2009, enacted a set of rules that applied to the other major prepaid sub-category — gift cards — but left the GPR cards unaffected. Now the CFPB is considering whether all or "only certain" aspects of these rules should be applied to GPR cards as well. I suspect that, when it's all said and done, the GPR cards will get the same, or at least very similar, treatment. With that in mind, let's take a look at what the Fed did for gift cards a couple of years ago.

How Gift Cards Were Regulated

Before I begin, let me remind you that gift cards are non-reloadable prepaid cards that can be used at a particular store or group of stores or, if they display a Visa, MasterCard, American Express or Discover brand logo, they can be used anywhere this brand is accepted.

Here are the Federal Reserve rules that have applied to all gift cards since August 2010:
Limits on expiration dates. The money on your gift card will be good for at least five years from the date the card is purchased. Any money that might be added to the card at a later date must also be good for at least five years.
Replacement cards. If your gift card has an expiration date you still may be able to use unspent money that is left on the card after the card expires. For example, the card may expire in five years but the money may not expire for seven. If your card expires and there is unspent money, you can request a replacement card at no charge. Check your card to see if expiration dates apply.
Fees disclosed. All fees must be clearly disclosed on the gift card or its packaging.
Limits on fees.Gift card fees typically are subtracted from the money on the card. Under the new rules, many gift card fees are limited. Generally, fees can be charged if

you haven't used your card for at least one year, and
you are only charged one fee per month.


These restrictions apply to fees such as:

dormancy or inactivity fees for not using your card,
fees for using your card (sometimes called usage fees),
fees for adding money to your card, and
maintenance fees.

Crucially, branded non-gift prepaid cards that are "intended to be used like a checking account substitute" — like the American Express one or Chase Liquid — were not covered by these rules and this is the shortcoming the CFPB is addressing with the proposed rules. The watchdog's attention was attracted by the very fast growth of prepaid in general and the GPR segment in particular. In its notice the agency cites a report, according to which the number of active GPR cards issued by the two largest U.S. issuers have more than doubled, from about 3.4 million in the first quarter of 2009 to over 7 million in the first quarter of 2012. Moreover, as CFPB chief Richard Cordray told the NYT, GPR users are "in many instances, the most vulnerable among us."

The Takeaway

There can be no question what the outcome of this initiative will be. The CFPB tells us on its website that it "intends to extend federal consumer protections to prepaid cards" and will do just that. This is the right thing to do and I support it. I only hope that the agency doesn't overreach and make it more difficult and / or expensive for issuers to run prepaid programs. Over the past year many mainstream issuers have entered a market that used to be dominated by largely unknown companies and as a result prepaid cards have become vastly better. The CFPB should do its best to keep the evolution going in the same direction.

Image credit: MyBankTracker.com.