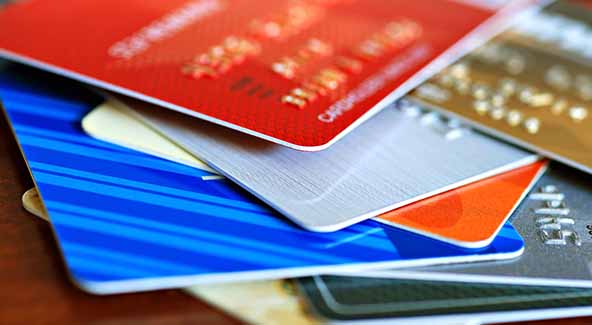 The store-branded credit card industry is surging ahead, as Americans are beginning to get a firmer grip on their finances and delinquency and charge-off levels are falling, we learn today from the WSJ. This is of course good news for card issuers, but it is even better news for retailers. The WSJ tells us that:
On Wednesday, Target reported second-quarter profit of $149 million for its credit-card segment, up from $63 million a year earlier, as souring loans receded. Accounts at least 60 days behind on credit card payments fell to 5% from 5.8% a year earlier.

Private label cards, also known as store-branded cards, are issued by credit card issuers under the name of a different organization, such as Home Depot credit card offered by Citibank. Typically, they can only be used at the retailer whose name they bear. Cards that display the logo of a credit card company (e.g. Discover or American Express) or association (Visa or MasterCard), can be used anywhere cards are accepted. An example would be a United Airlines card offered by Chase.

Consumers rank store-branded cards lower in their payment priorities than general purpose cards, the WSJ tells us. This is borne out by the data:
Balances on store cards totaled $94 billion in 2009, down 8% from 2008, according to the Nilson Report, a newsletter that tracks the payments industry. General-purpose credit-card balances declined 13% to $1.89 trillion.

To counter this trend, issuers typically charge higher interest rates on their private label offerings. Yet, it turns out that private label cards are still not as lucrative for issuers as general purpose cards:
Issuers of retail credit cards make $16 to $18 of interest and fee income on every $100 loaned out, before subtracting expenses, according to Mr. [Robert] Hammer [head of a credit card consulting firm]. Earnings on general purpose cards typically are $14 to $15 per $100 loaned.

At the peak of the financial crisis some issuers scaled down their private label offerings, while others put up their portfolios for sale. GE, the nation's biggest store card underwriter, unsuccessfully tried to do just that. Now, however, GE's portfolio is "performing very well and has proven to be very resilient," according to Stephen White, a GE spokesman. "It's no longer up for sale." Capital One is also expanding its private label offerings, taking over retailer Kohl's 20 million credit card account portfolio from Chase.

Consumers should welcome these developments, as higher profits and increased competition in the industry should preserve the level of benefits they get from their store cards.

Image credit: Ilwucu.org.