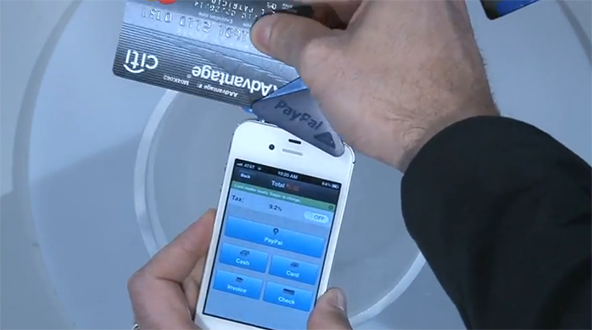 Just over a year ago, a study by GfK, a market research company, found that Americans trusted PayPal more than any other brand when it came to processing their mobile payments, easily beating out rival payment companies Visa and MasterCard and even iconic Apple. A new survey by Carlisle & Gallagher Consulting Group (CG), a consultancy, has asked slightly different questions, but the results have been the same: PayPal is still the preferred mobile payments provider.

The CG study also finds that Americans are ready for mobile wallets and expect them to provide much more than just a depository for their credit card and bank accounts. Unsurprisingly, the ability to receive special offers and incentives top the list of such additional services. Let's take a closer look at the survey.

80% of Americans Would Use PayPal's Mobile Wallet

That is, I think, the statistic that stands out the most in the survey. For comparison, the equivalent number for Google and Apple is 60 percent. Unfortunately (and inexplicably), the CG researchers have not included Visa and MasterCard in their study, so we don't know how PayPal would have measured up against its more traditional rivals. However, I suspect that, if the researchers had asked about them, the two credit card companies would also have outranked the two technology giants. The reason is that yet another survey, conducted six months ago by Market Strategies International, a market research company, found that traditional financial services companies are much more trusted with mobile payments than technology and telecommunications companies and that holds true across all age groups. Here is the gist of that study:

| | | | | |
| --- | --- | --- | --- | --- |
| | Financial Srvcs Company | Technology Company | Mobile Carrier | No Preference |
| 18 – 34 | 46% | 17% | 10% | 27% |
| 35 – 44 | 44% | 10% | 11% | 35% |
| 55+ | 34% | 4% | 11% | 51% |

Six months ago I found the above results surprising, because I expected that the huge backlash against the banking industry as a whole would push financial companies down the list of preferred m-payments providers. Moreover, I thought that the iconic status of a firm like Apple would help it score much better in such a survey, at least among the generation Y users. In reality, the researchers found that only 18 percent of respondents favored Apple as a mobile payments provider; only the telecoms — 17 percent — were ranked lower.

What Do We Want from Mobile Wallets?

The researchers found that 48 percent of the survey's respondents were interested in a mobile wallet and 76 percent of them were either already using or intended to use some form of a mobile banking. Here is what we learn about these consumers:
– The top frustrations for consumers are the inability to manage offers and incentives, and keeping track of payment due dates.


– Sixty-five percent of respondents rated the ability to make better payment choices — such as maximizing loyalty programs or minimizing interest payments as the most valued mobile wallet service.


– Eighty-two percent of Techno Shoppers [consumers attracted to social and shopping features of mobile wallets] responded that making shopping easier was very valuable and 62 percent believe that mobile wallets will make shopping more fun.

So, in case anyone had doubts, consumers' top priority is getting the most for their dollar, through loyalty programs, special offers, etc. Of course, convenience and ease of account management are, as always, also welcome.

The Takeaway

There are plenty of deep-pocketed candidates for the top spot in the mobile wallet field. Google was the first among the major contenders to launch a digital wallet, with the explicit goal of using it as a data collection tool; the data would then be used for creating special offers, tailor-made for each user. It has so far struggled to make much headway, but the search giant has no intention of giving up anytime soon. American Express has been equally active with its own mobile wallet, called Serve, which, among other things, offers FarmVille residents a way of earning extra Farm Cash, which can then be used for purchasing much needed digital tractors, goats, guard dogs, etc.

PayPal, of course, hasn't exactly been content to just watch its rivals from the sideline. In fact, the processor just took its own mobile wallet across the pond to the U.K. and the initial reaction has been positive.

The CG survey has confirmed what we already knew about consumer attitudes toward m-payments and mobile wallets in particular. Whoever provider manages to secure the biggest discounts and most attractive deals for its users would stand a much better chance to rule the field than its competitors. If that turns out not to be PayPal, I expect that, a few months from now, we may have a different leader at the top of the consumer preference table.

Image credit: YouTube / PayPal.