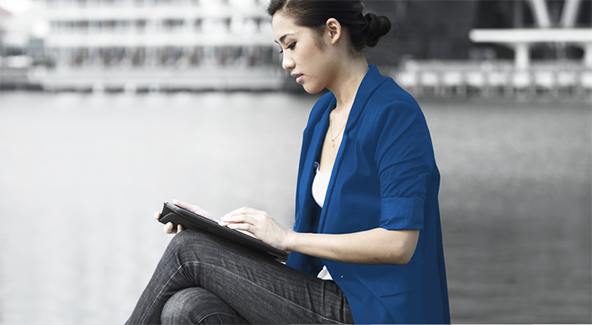 VentureBeat's Rebecca Grant alerts us to the launch of a new PayPal payment product – the PayPal My Cash Card. "It is the company's first "fully branded cash loading token" which easily converts cash into secure online funds", she informs us. The card is issued jointly with InComm – a provider of prepaid services.

Having looked into the new card, I am surprised that neither Grant, nor other reviewers have seen what I saw. While PayPal's new product could conceivably be used by other consumers, its primary target group would be the nation's unbanked. After all, if you had a bank account, a much more natural way of handling your cash would be to deposit it into your bank account. Then, if you wanted or needed to fund your PayPal account, you would do it easily and for free from your bank account.

On the other hand, to unbanked consumers, the new card offers a low-cost option of making online payments at merchants accepting PayPal – something they otherwise could not do. But that description also reveals the card's limitations: PayPal's cash card is neither as widely accepted as the best of the new-age prepaid cards, nor can it boast their checking account replacement capabilities. An unbanked consumer would be far better served by American Express' Bluebird prepaid card.

PayPal My Cash Card

PayPal's cash card can be purchased for $3.95 (an "activation fee") at "more than 30,000 retail locations across the U.S., including Fred's Super Dollar and more than 10,000 Dollar General stores", Patrick Gauthier, PayPal's Head of Emerging Retail Services, tells us in a blog post. It is available in fixed amounts of $50 and $100, as well as variable denominations from $20 to $500, we learn.

The card's funds can only be used after they are "redeemed" – PayPal speak for depositing the funds into the cardholder's PayPal account. So it is important to point out that this is not a prepaid card. PayPal's cash card is best described as a vehicle for depositing cash into one's PayPal account.

Moreover, the cash card is not reloadable, which means that every time you want to add funds to your PayPal account, you would have to get a new card and pay the $3.95 fee for it. PayPal tells us that there is a $500 daily limit and $4000 monthly limit when sending money from your My Cash cards to your PayPal Account.

PayPal Cash Card vs. Bluebird

Now let's see how this new card compares to the best currently available prepaid card – Bluebird, which is jointly issued by American Express and Wal-Mart. To begin with, Bluebird comes with no activation fee, is reloadable and monthly deposits are capped at $10,000 – all much better terms than PayPal's.

Moreover, Bluebird, as any other new-age prepaid card, can be used at brick-and-mortar, as well as online retailers, whereas the PayPal cash card's sole function is to enable consumers to fund their PayPal accounts. Now, it should be noted that PayPal has been making headlines with its incursions into physical retail territory and is no longer an online-only payment option. Not only is PayPal now accepted at Home Depot's stores, but, through its alliance with Discover, it will eventually become a payment option at the checkouts of all merchants ("more than 7 million", we were told back when the agreement between the two companies was announced) that accept Discover cards. However, it is yet to be proved that shoppers would actually be using their PayPal accounts at the cash registers.

More importantly, Bluebird users can deposit checks, as well as cash, into their prepaid accounts and can set up direct deposits for their paychecks. These are all fee-free transactions, as are withdrawals from any ATM belonging to the MoneyPass Network. Additionally, Bluebird offers bill-pay, just like credit and debit cards do. PayPal's cash card comes with no such functionalities. The only difference between a Bluebird card and a checking account is that you can't use American Express's product to write checks. For all other purposes, Bluebird is as good as or better than most checking accounts.

The Takeaway

So it is difficult to see why anyone who is cut off from the traditional financial system would prefer to deposit her cash into her PayPal account when she could get one of the truly good prepaid cards that are now available. And by the way, in addition to their big offline advantage, prepaid cards that carry the logo of one of the big card networks are much more widely accepted than PayPal even online. The bottom line is that, big as it has grown, PayPal cannot quite match the reach of the Visas, MasterCards or American Expresses of the world just yet.

Image credit: PayPal-cash.com.