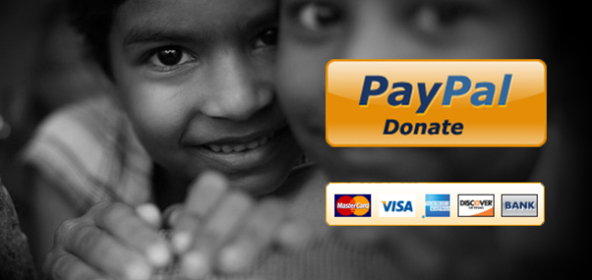 There has been a lot of activity in the mobile payment industry this year. We've been relentlessly bombarded by an endless streak of announcements by both start-ups and established companies promising to reinvent the way we make payments in retail stores, online and between each other. Square, Boku, MobilePay, Visa payWave, MasterCard PayPass, mophie, FaceCash are just a few of the services we have written about on this blog.

There is little doubt that change is coming, however it is still far from clear which of the new payment platforms will manage to convince consumers that they offer something the established players do not. Moreover, the new entrants will have to win over merchants as well.

To help us make sense of what is going on in PayPal's patch of the payment processing industry, PCWorld's Yardena Arar and Tony Bradley have reviewed several start-ups that are hoping to get some of the online payment giant's business.

Two of the start-ups reviewed in the article, Popmoney and ZashPay, are focusing on simplifying the funding process by transferring money directly between the accounts of the sender and the recipient. Here is how Arar and Bradley describe it:
Popmoney and ZashPay simply transfer money directly from your bank account to the account of the person you're paying (neither service supports credit cards). This process resembles the one used in electronic bill payments – and in fact, both services are offshoots of companies (Cash Edge in the case of Popmoney, and Fiserv in the case of ZashPay) that manage bill payment services for banks.


Both sender and recipient must have accounts on these services, but the services don't tie up any money – they just associate your existing bank account with your e-mail address or your cell phone number.

The direct transfer of money will surely be seen as a huge plus by many PayPal users who have had their accounts suspended and money frozen by the eBay-owned company. The biggest drawback for both of these start-ups is that neither of them supports credit cards. In order to have any chance of making a dent into PayPal's market dominance, they will have to find a way to incorporate the use of cards into their services.

Two other relatively new services reviewed by Arar and Bradley, AlertPay and Obopay, are more or less emulating PayPal's business model, with a few minor differences, so there is not much to review there.

As the authors remind us, eBay is currently a defendant in an anti-trust suit involving PayPal and before long it may be forced to allow its 25 million sellers to offer other payment services at the checkout. If that happens, we may get a clearer idea of current consumer preferences. It may well turn out that PayPal remains the favorite, however competition will no doubt force it to address its merchants' concerns, especially the much-publicized issue of freezing merchant funds, a bit more vigorously.

Image credit: Surfing28states.com.