Posted by Uni Bul on Monday, April 7th, 2014, 5:00 am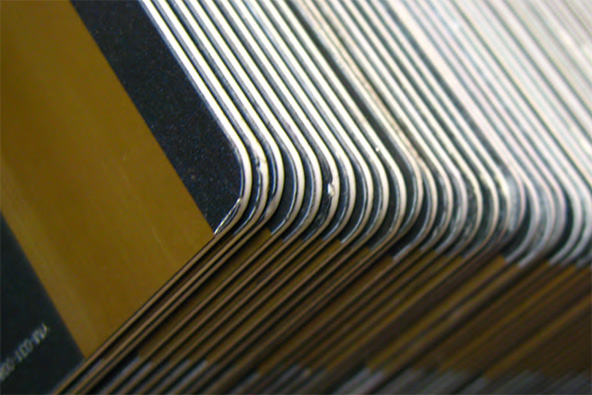 Americans are now using their credit cards much more for their transactional convenience than as a form of debt, the latest Credit Card Market Monitor report from the American Bankers Association tells us. To put it another way, we see credit cards today more as a plastic form of cash than we see them as a source of credit to be tapped now and repaid sometime in the future, if and when we can get around to it.

To be more precise, and as we will see in the charts that follow, the report's data for this year's first quarter show that, even as the monthly credit card purchase volumes have increased, the average ending balances have fallen by close to 5 percent. And as we have been paying back an ever larger share of our credit card debt for several years now, our credit card delinquency and default rates have consequently fallen to their lowest levels on record.

But here is the thing. Even though all the data have been telling an unambiguous story of Americans managing credit card debt a great deal more responsibly than we have done in a very long time, card issuers still don't seem to trust us. For while the super-prime borrowers' credit limits keep rising, those of everyone else are still falling. And it's not as though only the super-prime accounts' delinquency and default rates have vastly improved over the past few years — that has been true across all risk categories.

Perhaps the issuers are seeing in the data something I don't? Or perhaps they are expecting Americans to revert to their free spending habits of old any day now? Well, I can't read the card issuers' collective minds and I certainly cannot divine what Americans' attitude toward credit card debt will be, say, one year from now. What I can say, however, is that there is absolutely no clue that I can see in the data pointing toward a return to some kind of a wastefully extravagant pattern of credit card use anytime soon. But don't take my word for it, here are the latest data...