Posted by Uni Bul on Tuesday, May 13th, 2014, at 5:00 am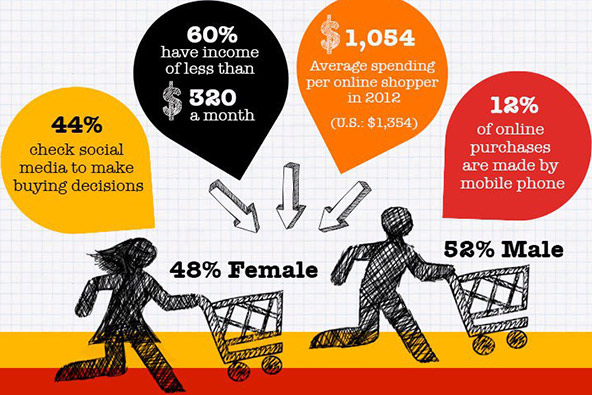 China is big and it is growing at an unprecedented rate for a country of that size. But this has been going on for three decades now, so you think you would have got used to huge numbers, astonishingly fast growth rates, outsized companies, massive projects, etc. And then something new comes before your eyes and there you go again trying to wrap your mind around things you'd never seen before.

Case in point: the two infographics you see below. The first one is produced by Alibaba — a huge (I know, I say that word a lot today) e-commerce conglomerate that is soon to make an IPO in the U.S., which is expected to be bigger than that of Facebook. The other graph comes to us courtesy of the Search Laboratory, a search engine marketing company...