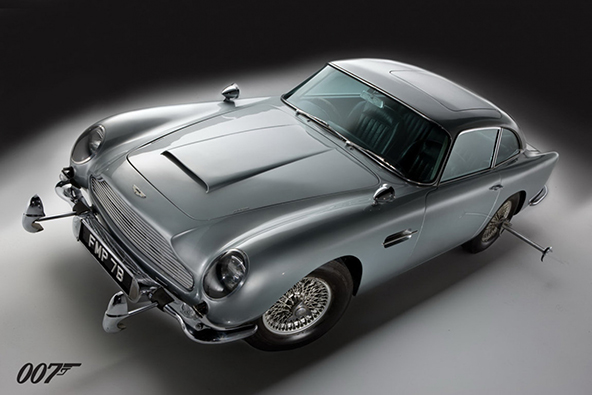 While on the subject of infographics, I decided to see what else has been produced recently and am glad that I did, for if I hadn't, I would have never seen the itemized credit card statements of a select set of movie icons — from Frodo Baggins to James Bond — and would have never known how much 007's suit and his Aston Martin's ejector seat cost. Naturally, I had to share my newly-acquired knowledge with you.

An Aston Martin's Ejector Seat — ?ú8,795

As anyone who's seen at least one James Bond movie will know, 007's credit card comes with no spending limit. What you may not have known, however, is that Her Majesty's secret agent's card is issues by the Moneypenny Group and is interest free. Somewhat curiously, however, the statement fails to inform us how much the Aston Martin DB5, whose ejector seat is prominently listed at ?ú8,795, itself costs. Quite apart from the ejector seat, this DB5 is fitted with the full complement of operational Q-Branch gadgets, including machine guns, bullet-proof shield, revolving number plates, tracking device, removable roof panel, oil slick sprayer, nail spreader and smoke screen, and is all controlled from factory installed toggles and switches hidden in the center arm-rest. Here is the infographic:


It seems to me, however, that Frodo's Mordor-Rewardor credit card statement may have been doctored by Saruman. I mean, we all know that Frodo doesn't wear shoes and his sword which glows when orcs are near surely costs more than ?ú139.99, even in Hobbit pounds. But then, it makes perfect sense that Saruman would want to cheapen Frodo's image, doesn't it?