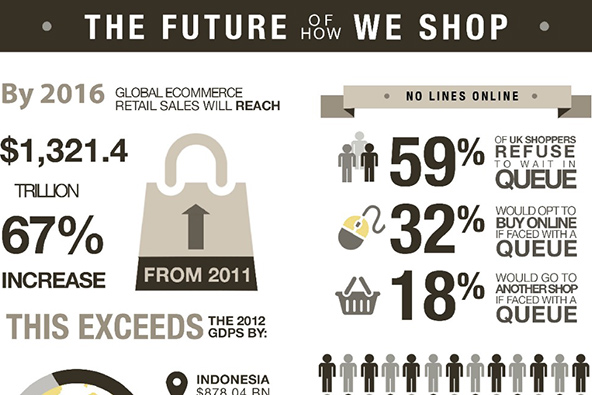 This isn't going to come as a surprise to many of you. Mobile shopping has been growing at a break-neck rate for some time now — we've been writing about it on this blog and so has pretty much everyone else. And yet, every now and again I will stumble on something that would remind me of the sheer scale of the shopping revolution that is under way.

And that was the case again this morning. In the infographic below, Gift-Library.com tells a beautiful story of an industry undergoing a huge transformation and its struggle to come to grips with it.

The Future of How We Shop

Shopping is moving online, quickly.

Image credit: Gift-Library.com.