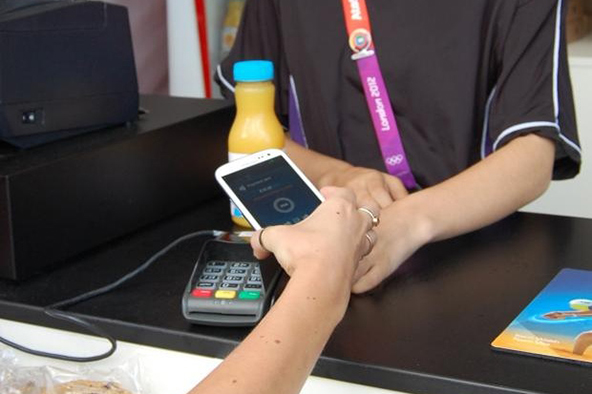 The answer is yes, according to a new paper by several officials from the Federal Reserve Banks of Atlanta and Boston. The Boston and Atlanta Fed's payments research teams have evaluated the platforms and progress of a "set of key players" of America's fledgling mobile payments industry over a period of 15 months with the goal of defining how a "successful mobile payments (as opposed to mobile banking) regimen could evolve in the U.S."

It is a very interesting paper and I suggest that anyone with an interest in mobile payments should read it. In fact, if you are in any way involved in the processing of credit card payments, you do have an interest, as mobile payments will eventually come to you, whether you are interested in them or not.

Mobile Payments Will Lead to Fraud Reduction

So the conclusion that sticks out more than any other in the report is, I think, that near-field communication (NFC) based mobile payments will be more secure than swiped credit card transactions. Here is what the researchers had to say on the subject:
The contactless mobile platform, replete with chip capabilities, can take advantage of the intelligence of the chip and the resultant layering of security tools to provide security features not present in today's mag-stripe environment where skimming and counterfeit production are prevalent. The contactless mobile solution provides the framework for the enhanced security present in the EMV chip+PIN card environment, while also introducing new security layers unique to the mobile phone, including password protection to operate the mobile phone and access applications securely embedded in the phone.

In our industry we've long been conditioned to simply assume that swiped transactions are the safest mode of accepting credit card payments. After all, a face-to-face payment that is not swiped is processed at card-not-present rates, even though both the card and the cardholder are present during the transaction. Now the Fed researchers are suggesting that a payment made with the wave of a phone by the POS terminal sets a new standard for security.

Open Mobile Wallet Standard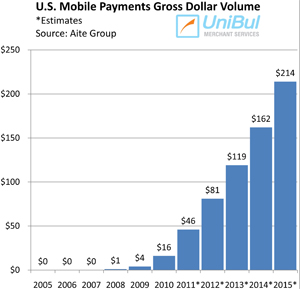 The report identifies seven "foundation principles," as necessary for the successful mass adoption of NFC-based mobile payments in the U.S. The first one on the list, what the researchers call the "open mobile wallet" standard, is something I have been talking about for a while and believe is the most important of the lot.

Here is what I think is the most important part of what the Fed researchers have to say about the "open mobile wallet:"
A successful model for the future should be based on a standard definition of an open mobile wallet, one that carries broad payment and merchant/marketing value options for consumer choice.

So, as I've been saying, mobile payments platforms must allow consumers to choose which credit card or other payment method to use for payment in any given transaction. Just as a physical wallet allows you to pull up the card of your choice, so should its virtual counterpart. Here is a bit more from the report:
Such a platform [open mobile wallet] would embrace a technical architecture that enables the wallet to support a wide range of payment methods and networks, would comply with agreed upon industry business rules and standards, would employ a secure element or container in the mobile phone to interface with the mobile payment applications, and would utilize appropriate wallet protocols and processes, such as the ability for multiple payment applications to share the wallet. The mobile wallet would exhibit all of the flexibility resident in a physical wallet today, including payment-related functions such as loyalty program applications.


Current and planned contactless card/mobile NFC (pilot) deployments are not true mobile wallets by this definition as they offer constrained payment options which limit consumer choice and utility.

Precisely! Perhaps the biggest case in point is Isis, the mobile payments joint venture involving mobile carriers AT&T, Verizon and T-Mobile, payment processor Discover and British bank Barclays, of which we have written on multiple occasions and which recently announce its planned pilot test program in Utah next year. What Isis is doing is the exact opposite of what the authors of the Fed's report and we at UniBul Merchant Services have been suggesting. No doubt the Isis leadership thinks that its sheer size will be sufficient to enable them to corner the market and dictate the rules. So they will provide the chip, issue the credit card to be linked to it and own the customer relationship. No outsiders allowed!

Open Mobile Payments Platforms Are the Way to Go

I have to disagree with the authors of the Fed paper on one point, though. There are companies that are adopting more open models. Just yesterday, for example, we wrote about Sprint's mobile payments response to Isis. It is the exact opposite to the closed-loop system Isis is building and will reportedly allow users to link a credit card of their choice to their mobile payments account.

Google is also hard at work on a mobile payments system, which we know will too be far less restrictive than Isis'. In Europe, three French carriers are working on an m-payment service that will allow consumers to link any credit card to their accounts.

This is the right way to go, not only because it is consumer-friendly, but also because it makes business sense in the long run. Why would I use a service that wants to tell me which card to use for payments when I can select another and use a card of my choice?

Image credit: Livedoor.jp.