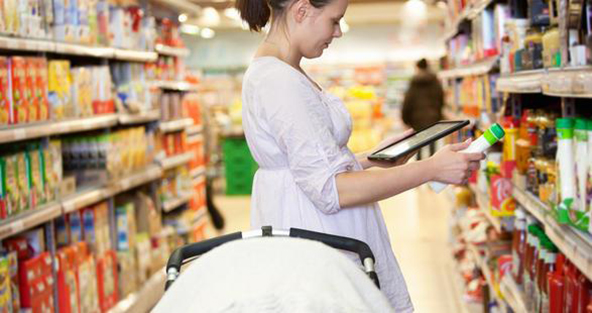 Traditional shopping at physical brick-and-mortar outlets is gradually being blended with online and mobile shopping, a recent report issued by Ericsson—a big communications technology provider—tells us. Eventually, the authors argue, it will become meaningless to view the real and the virtual retail worlds as independent from one another.

This merger is manifesting itself in the form of "in-line shopping"—a term the Ericsson researchers have coined to describe a world in which shoppers are able to see, touch and try products in the real world, while at the same time they are making price comparisons and accessing additional product information online. I've never been big on making new additions to our already bloated marketing lexicon—and I think that this latest Ericsson entry is especially poorly forged (doesn't in-line shopping imply checking out of a physical store and what is the term's connection to virtual shopping?)—but the report does present some interesting data, which I thought I'd share with you.

Smartphones Are Integral to the Shopping Experience

About 40 percent of smartphone users worldwide go online before getting out of bed, we are told, and about the same share of U.S. smartphone owners are using their phones to make small payments, scan product barcodes or download coupons. As you can see in the graph below, most popular are product barcode apps, which people scan with their phones to get price comparisons and sometimes extended product information.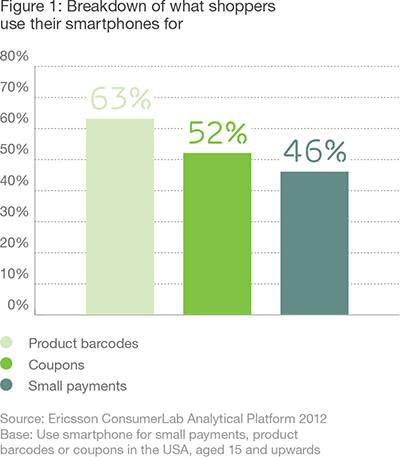 Mixing It Up

It no longer makes sense to try to keep the online shopping world separate from the offline one, the authors maintain, "because we are constantly switching between the two". The researchers have looked into twelve product categories and have found that old-fashioned shopping is "already being mixed spontaneously with online shopping". Depending on the category, 5 – 80 percent of all shopping activities could be carried out online, however, for two-thirds of these categories, consumers prefer a combination of online and in-store shopping rather than online only.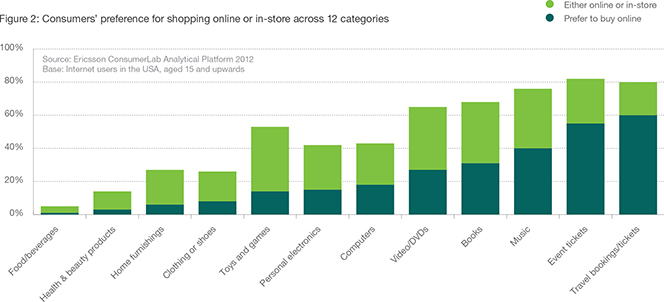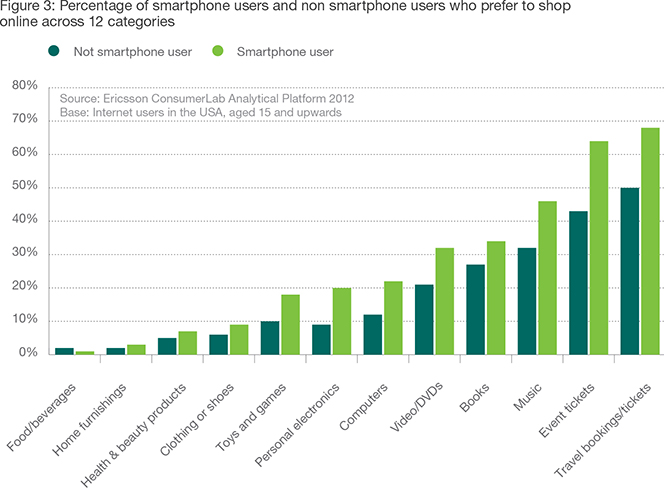 The Best of Both Worlds

Consumers love the traditional in-store shopping experience and not only want to preserve it, but they also want to make online shopping feel more like the real-life version where they can physically see, touch and try things. Close to two-thirds of shoppers cite the ability to take home their purchases right after paying for them as a major benefit of shopping in-store. Unsurprisingly then, 39 percent have said that they dislike having to wait to receive online purchases.

But it's more complicated than that. It turns out that consumers also want the old-fashioned real-world shopping experience to become more like its online equivalent where they can have price transparency and can actually see the products on offer, without having to wait in line and deal with crowds. Moreover, just over two-thirds—68 percent—of consumers like the online-only option of being able to shop at any time they want, while just under a third—31 percent—of them have stated that they dislike not being able to do so in physical retail stores.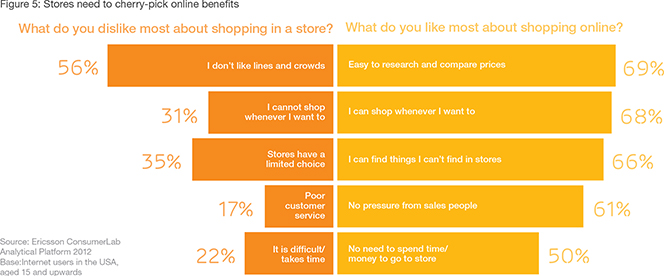 The Natural Flow

The authors argue that "consumers are making shopping part of the natural flow of their everyday lives" and are singling out the availability of 24 / 7 shopping. Here is how they've charted that flow: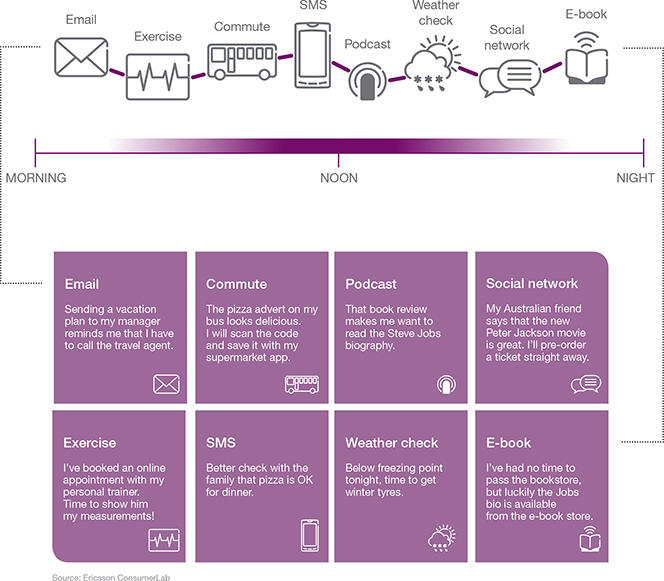 The Takeaway

So what are we to make of all these data? Well, here is the Ericsson researchers' take:
[Shopping] is becoming linear rather than being seen as a planned activity or something that needs to be postponed until shopping opportunities arise. Understanding the evolution of the in-line shopping phenomenon will be the most crucial aspect for successful retailers in the years to come.

Maybe, but I still wish they hadn't coined this "in-line shopping" phrase.

Image credit: Paperblog.fr.