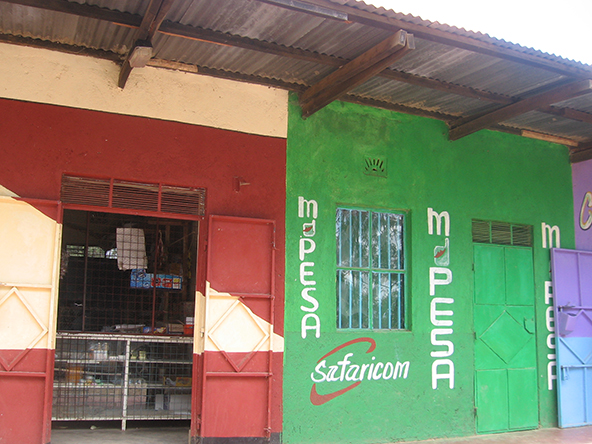 FOXBusiness' Jennifer Booton has written an excellent account of the big global credit card companies&#8217 efforts to penetrate markets in developing countries, which have until recently had to rely exclusively on cash for payment. We learn that Visa and MasterCard have both partnered with telecommunication companies to enable consumers in Africa, Asia and South America to use their mobile phones the way people in developed countries use their bank accounts and credit cards.

These developments are good news for people living in underdeveloped countries who will find that being able to pay for things electronically is convenient, while reducing the risks associated with carrying cash around. Actually, people have been finding this out and have indeed liked the experience. Kenya's M-PESA has been providing mobile payments services to consumers in its home country for more than five years and has since expanded in several other markets. So it is great that the credit card companies are finally showing interest in the underdeveloped parts of the world, but what took them so long? And how would they fare?

What the Credit Card Companies Are Doing

Here is what Booton tells us about what the credit card companies have been up to in third-world countries:
San Francisco-based Visa acquired Fundamo, a South African-based mobile financial services company, for $110 million in cash last June. It has partnered with mobile technology, microfinance and financial inclusion experts, including Women's World Banking, and has also launched a first-of-its-kind financial inclusion pilot in Rwanda that involves collaboration with local partners, including nine commercial banks, and the government.


MasterCard has been furthering its expansion in the space since first partnering in 2010 with Smart Hub, a subsidiary of Smart Communications, which is the biggest mobile network operator in the Philippines.


Last January, it teamed up with Telefonica to provide mobile financial services, including pre-paid companion cards that can be used at merchants that accept MasterCard cards and person-to-person payments, to Movistar's 87 million customers in 12 South American countries.


MasterCard, Airtel Africa and Standard Chartered Bank also launched a virtual wallet program in Kenya last year known as PayOnline that allows customers to make payments straight from their phone.

American Express also has plans for the developing world, we are told, but has taken no concrete steps so far.

How Will They Fare?

It may have taken them a little while to grasp the developing world's potential, but Visa and MasterCard are now investing real money in Africa, Asia and South America and there is a compelling reason to believe that they will be rewarded very well for their efforts. Luckily for the payment giants, they don't have many deep-pocketed competitors in these parts of the world. A perfect example to illustrate my point is M-PESA, the best-known mobile payments provider in Africa. While the Kenyan company has been an unqualified success, five years after it went live it has only managed to expand into a couple of other African countries and Afghanistan. So when Visa's head of emerging market solutions is saying that the third world offers a "blank sheet of paper", he's making a legitimate point.

By contrast, if Visa and MasterCard were five years late getting into a new segment of the payment market in a developed country, they would have stood a very little chance of making up the lost ground. The way I see it, the payment giants have repeated a mistake they made a dozen or so years ago, but this time they have got lucky. Back then they both neglected a small start-up offering person-to-person (P2P) electronic payment services and by the time they realized that there was some potential there, PayPal had come to dominate the segment so completely that Visa and MasterCard are to this day struggling to establish a meaningful presence.

The Takeaway

Consumers in the developing world need mobile payments more than their counterparts in developed countries do. Here in the U.S. we have plenty of options for making payments and so we don't really need a new payment technology. Having one would be convenient, but it is not a necessity. In Sub-Saharan Africa, on the other hand, most consumers don't even have access to a bank account (only 14 percent of consumers are "banked" in Rwanda, according to Booton), never mind a credit card. In these parts of the world, being able to use a mobile phone as a bank account and credit card does make a difference.

Image credit: Wikimedia Commons.