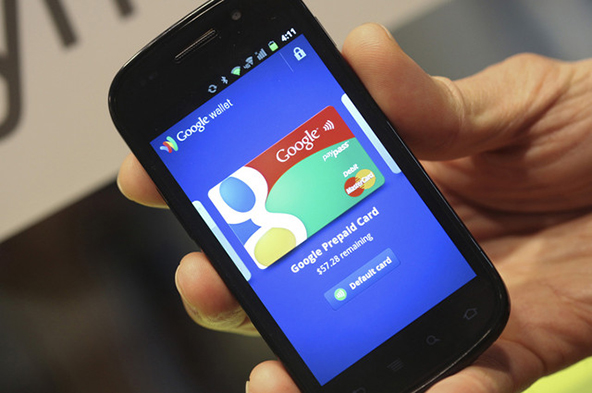 As the Mobile World Congress trade show rolls on in Barcelona, it is becoming increasingly evident that the mobile phone operators are fully intent on giving the technology giants a run for their money in the struggle for domination of the fledgling mobile payments industry.

The telecoms lost the battle for web applications to Google and Apple, but believe they have a fighting chance on the m-payments front. "Google's massive, but Google does not have a billing relationship with 99 per cent of its customers," said Ed Kozel, Deutsche Telekom chief technology and innovation officer, in an interview. "That's our opportunity."

The Stakes: $1.13 Trillion by 2014

There is a lot to fight for. Numerous reports predict a huge growth in mobile payments volumes in the coming years, even as they are still quite small today. While the methodologies used in these forecasts vary, the trend is clear. Both m-payment volumes and adopters are set to skyrocket.

Mobile payments transactions in 2009 grossed only $37.4 billion worldwide and the total number of users was 351.4 million, according to a study by the IE Market Research Corp. (IEMR), a market intelligence and business strategy consulting firm. In 2014, however, the same researchers predict the respective numbers to grow to $1.13 trillion and 1.06 billion.

The Weapon: Near-Field Communication

Near-field communication (NFC) technology has emerged as the platform of choice for both the telecoms and the tech giants. NFC enables the transmission of information at short distances (up to four inches), allowing NFC-enabled handsets to communicate with smart cards and readers. The technology is used mostly for facilitating mobile payments.

There has been a flurry of NFC activities in recent months, involving all of the combatants.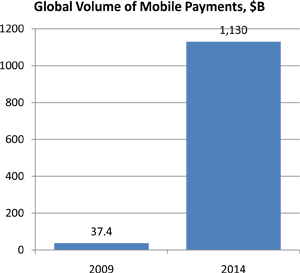 AT&T, T-Mobile and Verizon joined forces last year to form Isis, a mobile commerce platform based on NFC. The joint venture will be processing payments on Discover's network and Barclays will be managing the accounts. Earlier this year three French mobile carriers, borrowing a page from their American rivals, formed Buyster, Isis' European counterpart.

At the same time the tech companies were busy developing NFC-supporting operating systems and devices. Google's latest Android OS — Gingerbread — can be used for making mobile payments and is now being downloaded by about 300,000 new users per day, according to CEO Eric Schmidt. Apple is still lagging behind, but all signs indicate that the nest versions of the iPhone and iPad will be NFC-enabled.

Advantage: Consumers

It is unlikely that the mobile payments war will produce a clear winner. The more likely outcome is that the competing powers will have to learn to live, and share, with one another.

The NFC adoption, unlike the web application development, involves the building and deployment of a huge physical infrastructure in the form of NFC-enabled point-of-sale terminals and handsets at a huge cost. Software by itself simply isn't enough. This is why the telecoms have joined forces in the first place. The tech companies are also forced to seek partnerships, although Apple will try to go it alone as far as they can.

The ongoing struggle is good news for consumers. The battle for domination will produce several viable mobile payments platforms by the end of 2011 and the tough competition will ensure that pricing is reasonable. I, for one, would be very happy to store my credit card information in my phone and leave the plastic at home.

Image credit: Appleistas.blogspot.com.