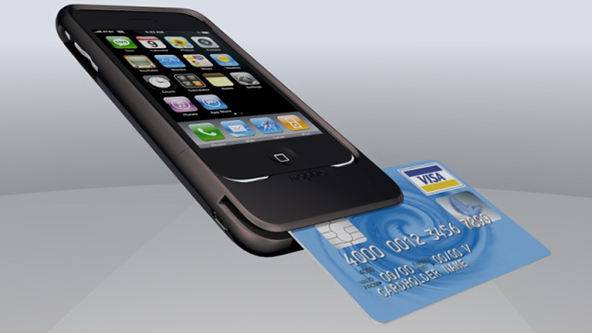 The mobile payments market has just become even more crowded. QuickBooks maker Intuit and mophie, creator of the JuicePack battery for iPhone, have launched the Complete Credit Card Solution, which enables iPhone users to accept credit card payments, the companies announced. The product is now available in Apple stores and will soon be available online as well.

We have seen a number of credit card processing product releases for smart phones and specifically for the iPhone in the past few months, most notably Square, but also MasterCard MoneySend, Visa payWave and Swipe It, among others. In fact, Mophie first announced that it was planning to start producing credit card readers for the iPhone back in December of last year.

The Complete Credit Card Solution works by integrating "Intuit's GoPayment credit card processing app and quick-to-activate merchant account with the mophie marketplace iPhone credit card reader," according to Intuit. Users can have the service up and running "in as few as 15 minutes."

Unlike previous announcements, this one comes with a fairly detailed pricing list, which is worth taking a close look at:
The Complete Credit Card Solution from Intuit and mophie is available for the iPhone 3G and 3GS for $179.95 at Apple Retail Stores and soon on Apple.com.

…

GoPayment, including the Intuit merchant account, offers competitive pricing at $12.95 a month, a 1.7 to 3.7 percent discount rate and $0.30 to $0.34 per transaction fee. There are no long-term contracts, cancellation, gateway or set-up fees, and one account can enable up to 50 users.

First, it should be noted that mophie's card reader enables the acceptance of "card-present" transactions, which get the lowest processing rates from Visa and MasterCard. Now let's break down the pricing:
Cost of product – $179.95. This is essentially the cost of uploading the GoPayment app to an iPhone. It seems a bit excessive, as similar uploads to point-of-sale (POS) terminals are typically provided for free. True, you don't have to actually buy a terminal, but it's still high.
Merchant account fee – $12.95. This fee is comparable to what other merchant account providers charge for keeping the account open.
Discount rate – 1.7 – 3.7 percent. Most processors now charge qualified rates of around 1.65 percent and non-qualified of 3.25 – 3.50 percent, so GoPayment is priced higher than the average.
Per-transaction fee – $0.30 – $0.34. Here is the most substantial pricing difference. The average qualified rate for card-present transactions in the industry is currently $0.20, 50 percent less than what GoPayment charges. The average non-qualified rate in the industry is $0.30.
Other fees. Most processors no longer charge set-up fees, and a gateway fee is not associated with card-present accounts. GoPayment does offer a no-contract service, however the user must pay $179.95 upfront to enroll.

Overall, the service does seem a bit pricey and it is unlikely that it will be adopted by consumers who may just want to have another option for splitting up a restaurant bill with friends. The more likely adopters would be the small business or self-employed types of users who need a way for accepting card payments on the go, e.g. at a trade show or at a customer's location. These types of users, however, typically only need the service intermittently, which makes them highly cost-sensitive and may cause them to balk at paying a high upfront fee, in addition to the monthly fee.

We'll have to wait and see how well Intuit and mophie will deal with fraud-prevention and reliability issues, which have plagued previous entrants into the mobile payments market, including Square.

Whether this particular venture will succeed or not, however, the concept of using smart phones for processing payments will eventually be proven right. After all, wireless credit card processing terminals use the same signals to transmit transaction information that cell phones use to communicate voice and data. Why not combine them?

Image credit: mophie.