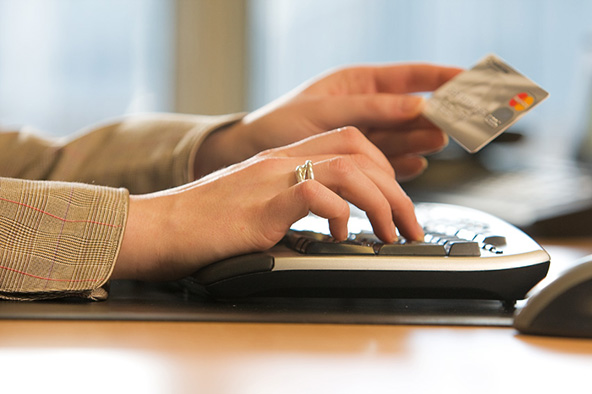 What is a web cookie? Web cookie (also called a browser cookie, an HTTP cookie or just a cookie) is a text string that is stored in a web browser. Cookies are simple pieces of data sent by a web server to a browser and then sent back unchanged by the browser every time it accesses the server. The stored information may be encrypted for data security and privacy purposes.

What are web cookies used for? Cookies were first used to help create shopping carts for e-commerce websites. Shopping carts enable customers to store items they are interested in purchasing and then continue browsing the website, adding or removing items from the shopping cart, without losing previously stored information, which is what the cookies are used for.

The use of cookies has since expanded and today embedding them into a web browser is an effective tool to help e-commerce merchants recognize and acknowledge existing customers, so that no log-in is required every time a repeat customer makes a purchase.

Web cookies can be used for an array of purposes, including:
User authentication. Cookies can be used to remember a repeat customer's log-in information about the user, so that the log-in fields are filled in when the customer returns to the website.
Session management. Cookies can be used to store data about a user's navigation patterns, including across multiple visits.
Tracking browsing habits. Tracking cookies enable merchants to store information about visitors' browsing habits. Such data allow e-commerce merchants to produce usage statistics. Advertising companies use tracking across websites to produce user profiles, which are then used to determine what advertisements should be shown to the user.

All major browsers allow users to decide whether to accept cookies or not, and how long to store them for. However, rejecting cookies makes some e-commerce websites unusable.

The ability of web cookies to maintain specific information about website visitors and to automatically provide it whenever a visitor revisits a website helps e-commerce merchants to simplify the order process for returning customers by not requesting that they provide payment details that have already been provided during a previous visit. Cookies remain stored in the browser until deleted by the user.

Consider adopting the following procedures when using browser cookies with your e-commerce website:
Use permanent browser cookies to record and store non-sensitive cardholder information and preferences to enable repeat customers to order products and services without having to re-enter this information. Consumers appreciate not having to provide their payment details every time they visit a website, provided they are ensured that the process is secure.
Use browser cookies to maintain active user sessions. Once the session expires, however, your website should prompt the user to log in again, regardless of the computer being used.

Image credit: Zoomnews.es.