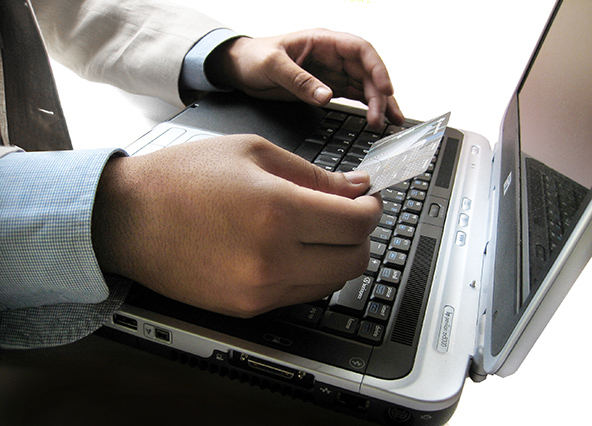 Your processing bank (also called acquiring bank) will enable you to accept payments on your e-commerce website and will be responsible for the secure handling of your card transactions and the funding of your bank account. Your processor will provide the link between your business and the credit card processing networks (Visa and MasterCard) and companies (American Express and Discover).

When selecting an acquiring bank, you will need to look beyond the processing rates at factors that will influence your?áchargeback?áand risk management capabilities. Consider the following best practices when selecting a processor:
Select a processor with proven e-commerce capabilities. Be sure to review the services and capabilities of processing banks in your market and select the one that promises to provide the best match to your needs. It needs to provide:
Select one that supports the requirements of the Payment Card Industry (PCI) Data Security Standards (DSS). Compliance with PCI DSS is mandatory for e-commerce merchants and will help significantly reduce your risk exposure as it will increase the security of your customers' account information.
Make sure to understand the terms and conditions of your merchant processing agreement. It is very important that you understand all contract provisions, particularly the ones regarding the holding of funds and your chargeback liability. You should pay special attention to the following:

The duration and conditions under which deposits may be held. Deposits are typically held when the acquirer needs to verify the validity of a particular transaction or when a merchant exceeds the pre-approved processing volume. You will need to know the exact conditions under which this may occur.
Your liability for fraudulent transactions. Remember that in e-commerce transactions merchants can be held responsible for a charge the cardholder claims he or she did not make, even if an authorization from the card issuer was obtained.
Your liability for losses resulting from compromised account data. You will need to know your exact responsibilities in a case of a data security breach.
What chargebacks are and why they occur. Chargebacks are the single biggest issue for e-commerce organizations and you will need to make sure that your processor is sufficiently capable to help you keep them in check. Chargeback is a transaction that is returned as a financial liability by the card issuer and / or the cardholder to your processor or most often to you for resolution after the sale has been settled. It typically occurs when a cardholder disputes a particular transaction or when proper card acceptance procedures have not been followed. The issuer and processor will then research the facts to determine which party is responsible for the transaction. If they cannot agree, the Credit Card Association (Visa or MasterCard) is the final arbiter.
Procedures and time frames for fulfilling copy requests from your processing bank. Copies of sales receipts and other relevant information may be required when a customer disputes a particular transaction. If you cannot provide the requested documentation to your processor within the specified time frame, the dispute is likely to deteriorate into a chargeback.

Image credit: Nuevasempresas.wordpress.com.