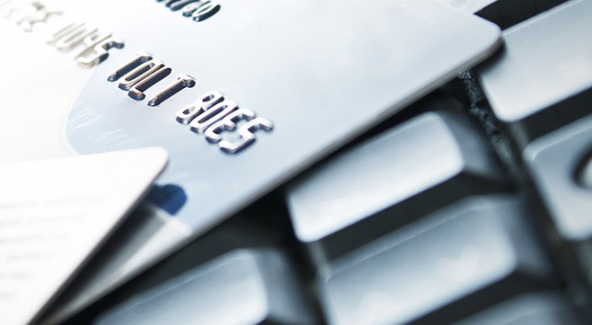 So you are finally ready to open the doors of your new business and let your customers in. But wait, you haven't yet set up a merchant account to accept credit card payments. You left it for the last minute, because it is not as important as all these other decisions you had to make to get the whole thing off the ground and off to the races. But now is the last minute, so how do you go about doing it? This article will hopefully point you in the right direction and help you make a decision you will feel comfortable with.

There are many merchant account providers out there and selecting the one that will provide the best solution for your needs can be challenging, especially if you don't have enough information. There are several factors to consider in your selection process. Typically, most inquiries that we receive are focused solely on our pricing. Pricing is very important, perhaps the most important factor to consider, so let's go over it first.

Your cost for accepting credit card payments will consist of several components and you will need to know exactly how much you will be paying for each one of them:
Discount rate — the amount a merchant is charged by the payment processor for the processing of each credit card transaction. It consists of a percentage fee (e.g. 2.25%) and a fixed, per transaction, charge (e.g. $0.25). For an internet or direct marketing merchant account, your discount should be no more than 2.20% + $0.25 per transaction. For retail accounts, it should be no more than 1.70% + $0.25 per transaction.


It should be emphasized that there are several types of pricing models and you should first decide which one you will go with. We have discussed in detail the differences between the two main pricing structures — interchange plus pricing and tiered pricing – in a separate article.

Authorization fee — another per-transaction fee. Authorization is the process by which a card issuer approves or declines a payment card transaction. You should not pay more than $0.10 for any type.
Application and set up fee — one-time fees to apply for and set up your merchant account. You should not pay any set up or application fees!
Monthly statement fee — as the name suggests, it is charged monthly to keep your account on file. You should not be paying more than $10.
Support fee — another monthly fee, charged for customer service. You should not pay such a fee.
Monthly minimum fee — sets the minimum amount that your processor will want to make from processing fees each month. So if your monthly minimum is $30 and you generate $20 in processing fees in a given month, your processor will charge you additional $10 ($30 – $20). Typically, monthly minimums are set to discourage applicants from setting up merchant accounts that they don't really need.
Payment gateway fee — specific to the e-commerce industry. Payment gateway is the service that connects an e-commerce website with the merchant's processing bank and transmits transaction information between them. You will only need it if you want to let customers pay you over the web and it should not cost you more than $15 per month. Some gateway providers may charge you a set-up fee, which varies by provider and gateway, but should not exceed $50.

If you see any other charges in the proposed pricing agreement, you will be well advised to look elsewhere. Also if you are looking for a merchant account to replace your existing service, ask your prospective processor to provide you with a pricing comparison table to make your choice a better informed one. Make sure you check the math, though!

While pricing is important, it is not the only factor you should evaluate. You should also examine your prospective processor's:
Experience — you will need to be careful here. On the one hand, you will want to be sure that your processor will have the expertise to get the job done. On the other hand, however, many well established processors offer substantially higher rates, justifying it exactly with their long record and the piece of mine that it brings you. You should not be overpaying just because they've been in business for a while!
Customer service — you will want to make sure that you will be getting knowledgeable support when you need it, because you will need it. You may want to contact a couple of your prospective processor's existing merchants and ask about their satisfaction with the customer service they are getting. Many processors now offer 24 / 7 customer service.
Chargeback management — chargebacks result when a cardholder disputes a transaction or when the merchant does not follow proper card acceptance procedures. They can be costly and time consuming. In extreme cases, if you cannot keep them under control, you may even lose your merchant account. You will want to make sure that your prospective processor has the expertise to help you reduce the level of chargeback-generating disputes and to implement adequate payment processing procedures. We have developed our?áPayment Card Acceptance Best Practices Guide to help you in that.
Fraud prevention — your processor must be able to help you fight fraud! You will need all the help you can get to minimize fraudulent transactions, especially if yours is an e-commerce business. Make sure that your prospective processor supports Verified by Visa, MasterCard SecureCode, the Address Verification Service (AVS) and the Card Security Codes (CVV2, CVC 2 and CID).

It is important that you don't cut corners during your due diligence process. The right processor will show you how to reduce processing costs and minimize chargebacks. You should go beyond looking at the prominently advertised processing rates, as often they don't mean much or are totally misleading.

Image credit: 4cash.eu.