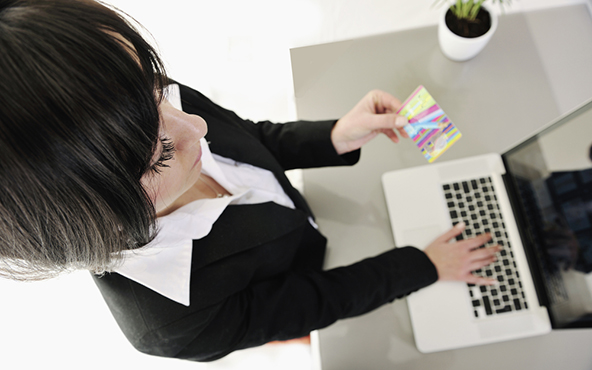 Credit card fraud affects everyone involved in it: the consumer whose card information is stolen, the merchant whose product is purchased, the processing bank that facilitates the transaction and the issuer who is charged with protecting its cardholders, to say nothing of Visa and MasterCard who spend millions developing products to help prevent it from happening. In previous posts we have written in detail about the various products and procedures that can be utilized to protect your web-based business from fraudulent transactions. In this post, we will offer a general overview of the e-commerce fraud prevention tools and strategies that we believe all e-commerce merchants should use to build their sales processing system around.

Firstly, however, it should be pointed out that no system is 100 percent fraud poof and yours will not be an exception. Even your best efforts will not protect you from processing a fraudulent sale or two on occasion. Whenever that happens, you will bear a certain financial responsibility. Although the merchant is just as much a victim of fraud as the cardholder whose card information was stolen, there are transaction fees that have been incurred in processing the payment and the merchant will end up paying them. On top of that, you will most likely be hit with a loss for the cost of the item that was sold and for shipping charges, if applicable.

It is important to emphasize that in credit card transactions, the payment information does not actually get to your processor until you submit your daily batch at the end of the day. The reason it is important is that it gives you some extra time to verify the validity of the orders that you accepted that day. If yours is a small business, you can probably go through each transaction every day. Larger organizations, however, will not have this option and should develop a process to set higher risk transactions aside for further review. Don't hesitate to ask your processor for help. Remember that they also have a financial incentive to minimize fraud, just as you do.

There are several tools that were specifically developed to help e-commerce merchants fight fraud and you should take the time to get to know how these tools work and provide support for them all:

In addition to the tools, you should develop strategies for fighting fraud and implement them consistently:

Avoid?áusing voice authorizations because they bypass your processor's?ásystems and cannot be used as supporting evidence in chargeback re-presentments. Also, whenever?áyou get an order from a new customer, check the?áprovided information and make sure there is nothing suspicious. Often, common sense is the most effective tool for fighting fraud?áthat you have at your disposal.

Image credit: Techi.com.