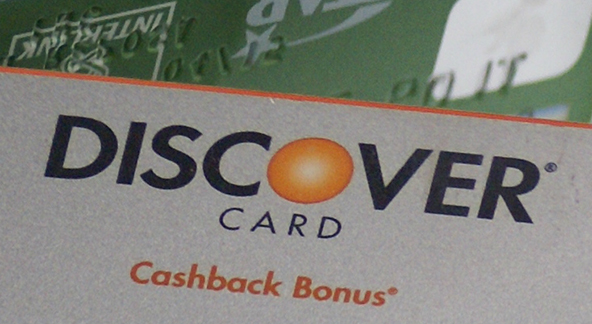 Just as with Visa and MasterCard transactions, merchants are required to obtain an authorization before completing any Discover card transaction. Discover authorizations are valid for 90 days and can be obtained electronically or over the telephone. Upon approval, Discover issues an authorization code, which must be written on the sales receipt, unless the authorization was obtained electronically. In a card-present environment, an electronic authorization request consists of the complete contents of the magnetic stripe on the card presented by the customer, read by the point-of-sale (POS) terminal. In card-not-present transactions, an authorization requests consists of the data, submitted by the merchant (in MO / TO transactions) or the cardholder (in e-commerce transactions).

If a merchant accepts a card payment without receiving an authorization, Discover is not required to pay for the sale. If a payment has already been received, Discover may charge back the transaction. As with Visa and MasterCard, an authorized Discover transaction can still be charged back for other reasons.

Discover authorization procedures:
Electronic authorization procedures. If you use a POS terminal for accepting card payments, just follow the procedures given to you by your terminal provider for the use of that terminal. If your authorization request returns a "call center" referral code, call Discover's Authorization Center at 1-800-347-1111 for further instructions (see below). This is also referred to a voice authorization. Additionally, you are required to contact the Authorization Center if your POS terminal is not working.
Voice authorization procedures. Whenever you have to request a voice authorization, call Discover at 1-800-347-1111 and provide the following information:

Card account number (16 digits).
Your Merchant ID number (15 digits).
Card expiration date (4 digits – MM / YY).
The dollar amount of the transaction including tax and tip (dollars and cents).

If your request is approved, you will be given an authorization code, which you must write in the appropriate place on the sales receipt. If you received an authorization code by telephone, complete the transaction (force enter the sale). If a card is invalid, you will receive a message declining the transaction. You should never force transactions where authorization was declined and ask your customer for an alternative payment method instead.

Authorizing installment sales transactions. If you process installment payments, Discover requires that you receive a separate, current authorization for each installment before submitting it. You should do this anyway, as card account information (e.g. expiration date, card security code or even account number) can and does change over time.

Cancellation or change of authorization. If a previously authorized sale is canceled or its amount changes, you have to call Discover and request a cancellation of the authorization. An authorization can be canceled within 8 days of receiving it. You will have to provide the following information when canceling an authorization:
Card account number (16 digits).
Your Merchant ID number (15 digits).
Card expiration date (4 digits).
The dollar amount of the transaction including tax and tip (dollars and cents).
Original authorization code given to you by your authorization provider for card transactions.
The new sale's amount, if different from the original one.

Authorization floor limit. Discover's floor limit is zero, which means that you have to request authorizations for all card transactions. If you accept a sale without first obtaining an authorization, Discover may immediately charge it back to you.

Downtime authorization procedures. If Discover's authorization system is unavailable, the floor limit for the duration of the system down-time is $150.00, but only for sales involving purchases of merchandise for which a cardholder takes immediate possession. For sales requiring delayed delivery, merchants should instead wait and obtain an authorization when the system is available.

Image credit: Mybanktracker.com.