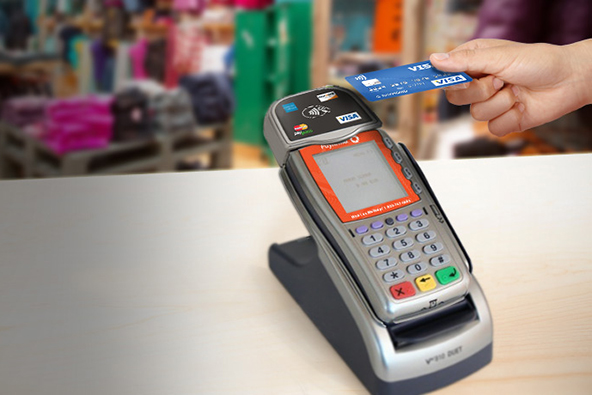 We've written several times before, although not recently, on the mechanics of processing recurring payments. There is a good reason for it, as quite a few of our merchants provide services, and bill for them, on a recurring basis. Moreover, as our focus is on the e-commerce and MO / TO industries, we get to field a constant stream of inquiries coming from various membership-based and other merchant types that require recurring payment processing capabilities.

One of the recurring payment-related issues we get to deal with the most is chargeback Reason Code 41, which designates chargebacks resulting from cancelled recurring transactions. In this article I will review the causes for Reason Code 41 chargebacks and will suggest actions you can take to prevent them from occurring or deal with them when prevention fails.

What Causes Reason Code 41

Reason Code 41 is typically initiated if one of the following takes place:
The cardholder files a claim with her issuer stating that she notified the merchant to cancel the recurring transaction at issue or that her account was closed but the merchant still billed her card.
The transaction amount is greater than the pre-authorized dollar amount.
The merchant was supposed to notify the cardholder prior to processing each recurring payment, but failed to do so.
How to Respond to Reason Code 41

Your actions to respond to a Reason Code 41 chargeback will be determined by the particular circumstances, the most typical of which are listed in the table below:

| | |
| --- | --- |
| If: | Then: |
| The transaction was cancelled and credit issued. | Inform your processor of the date that the credit was issued. |
| The transaction was cancelled, but credit has not yet been issued. | Accept the chargeback, but do not process a credit, as the chargeback has already done that. |
| The transaction was not cancelled. | This is the hardest one to accept, but if you don't have a record showing that the cardholder did not cancel the transaction, you should simply accept the chargeback and move on. The cardholder is not required to provide evidence for the cancellation notice; a verbal notification is sufficient. |
| The transaction was cancelled, but services were used. | Provide a proof to your processor that the charge at issue was billed for services used by the customer between the date of her previous billing statement and the date she requested cancellation. |
| The cardholder renewed the recurring arrangement. | Inform your processor. Again, be advised that you need to provide a written record stating your customer's agreement to renewing the recurring plan. |
| The recurring plan was cancelled, but a final payment is still due. | Contact your customer directly and request a payment. |
| The transaction amount is greater than the pre-authorized amount. | Your payment processing system should be able to identify such transactions and, when this occurs, you should notify your customers at least ten days in advance of processing the payment. If the customer disputes the amount after the billing, provide evidence of the notification to your processor. |
How to Prevent Reason Code 41

Of course, your goal should be dealing with the causes for Reason Code 41, rather than sorting out its consequences. Here is what you should be doing to prevent this type of chargebacks from occurring:
Honor customer cancellation requests. All cancellation requests should be processed quickly. Send a notification to your customer that her recurring payment plan has been closed. If any amount is still due up to the date of cancellation, request payment for it, but do not process a recurring one.
Process credits promptly. When you receive a cancellation request too late to prevent the most recent recurring payment from posting, quickly process a credit to your customer's account and notify her that you've done so.
Enroll in the Visa and MasterCard account updater services. These services keep the card account information you have on file for your customers current, which helps prevent declines and chargebacks. For example, if a new card was issued to your customer, it would have a new expiration date. If the information is not updated and you try to process the transaction, it will be declined. As customers rarely bother to update their card information on file for recurring payments, your best option for keeping it current is the automatic updating system. Not all processors support the updaters, so be sure to ask them for it before signing the processing agreement.
The Takeaway

The most difficult thing to get over when it comes to Reason Code 41 chargebacks is that sometimes you just have to accept them and move on, even if your customer is clearly trying to take advantage of the system. Yet, you should do just that. What you always need to keep in mind is that your customer does not need to produce any proof to support her claim that she cancelled a recurring transaction. She is only required to verbally request cancellation, so paper trail cannot be kept. That said, you should keep a written record of all other actions taken in regard to each recurring account to provide them to your processor when needed.

Image credit: Payfirma.com.