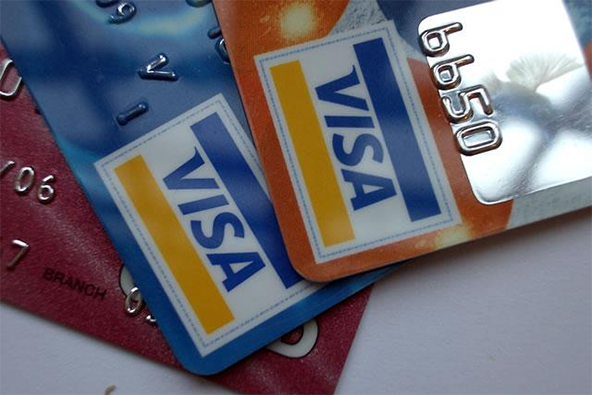 Unembossed Visa cards (for example, prepaid cards) look and feel different, but are perfectly valid and can be accepted by any merchant with a point-of-sale (POS) terminal.

Unlike the far more prevalent embossed Visa cards, which feature raised numbers, letters, and symbols, unembossed cards have a smooth, flat surface. From a merchant perspective, the processing of an unembossed card payment should not be all that different from that of an embossed card. Yet, there are a few minor twists that you need to be aware of.

Unembossed Card Security Features

When an unembossed card is presented for payment, you or your customer should swipe or insert it through or into the POS terminal's slot just as an embossed card and then you should wait for an authorization approval and obtain your customer's signature. While waiting for the authorization response, you should examine the card's security features to ensure that they have not been tampered with. Here is what is specific for unembossed card acceptance that you need to know:
The card must be swiped. Each unembossed card must be swiped through the POS terminal to prove that the card was present at the time of the transaction and the full magnetic stripe data must be transmitted as part of the transaction authorization request. As the unembossed card has a flat surface, it cannot be used for transactions that require a manual card imprint. If the magnetic stripe of an unembossed card cannot be read, include the Card Verification Value 2 (CVV2) in the authorization request.
Card surface is flat and smooth. The 16-digit account number (if the card is intended for card-present transactions only, there may be a partial account number), cardholder name, and expiration date are laser-engraved, thermal or indent-printed on the front of the card. If the Visa dove hologram is located on the front of the card, the account number will be printed outside the hologram. The numbers may be smaller and placed closer together.
Cardholder name. The cardholder name or a generic title may appear on the front of some unembossed cards, however on others this field may be blank.
Electronic use only. This sign can be displayed on the front or back of the card to communicate to both cardholders and merchants that this card is a limited acceptance product that can only be used at electronic POS terminals. Where a POS terminal is not present, merchants should ask for another form of payment.

You should of course look into all other card features to ensure that they have not been tampered with.

The Takeaway

Acceptance of unembossed cards should be a routine procedure. As with all other card transactions, if any of the card security features are missing or look altered, keep the card in your possession, make a Code 10 call to your acquirer's authorization center and follow the instructions you are given. You may be asked to simply return the card and decline the transaction or you may be instructed to keep the card. You should only attempt the latter if it is safe to do so.

Image credit: Lilamoscow.ru.