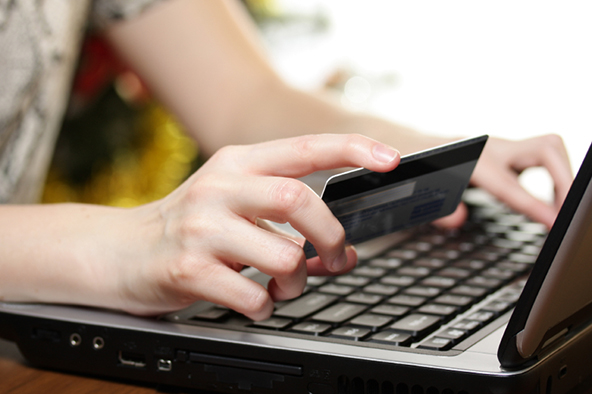 The way customer service is provided in a card-not-present environment is quite different from the way it works in a face-to-face setting, yet the goal is the same: keeping customers satisfied with their shopping experience. Customers should be able to easily contact the merchant, whenever they have a question or a concern about an order, regardless of whether it is a brick-and-mortar store or an e-commerce retailer. Providing a convenient way for customers to contact you and addressing their questions in a timely and professional manner helps minimize disputes and chargebacks.

Consider incorporating the following best practices into your e-commerce organization's customer service procedures:
Offer an email inquiry option. E-commerce customers, just as their counterparts in physical stores, will have questions regarding a product, service or a detail of your shipping policy, for example. Providing an easy way for customers to contact you via email, followed up by a prompt response, will help minimize customer disputes and resulting chargebacks. The following best practices will help you do that:

Make your email contact option prominent and easily accessible on your website.
In order to make the handling of customer inquiries a more efficient process, provide separate email contacts for questions regarding your service / product information, customer support, back order and shipping information.

Implement an email inquiry response policy. Consider the following best practices when developing and implementing such a policy:

Send auto-responder emails to your customers to acknowledge receipt of their email inquiries and to provide information on the expected time frame for submitting a response.
Ensure that your customer service department has enough staff to handle the incoming inquiries in a timely manner.

Establish standards for email inquiry response and monitor your performance. Implement the following concrete procedures:

Set a standard time frame for responding to 100% of all email inquiries (for example 1 business day). You may consider using shorter time frames for responding to 75% or 90% of the inquiries.
Monitor your customer service staff's performance to ensure that these standards are met and make adjustments, if necessary.

Provide on your website a toll-free telephone number for customer service support. Many consumers prefer having their questions and concerns addressed in a conversation with a live person and are uncomfortable or unwilling to use the email response system. Implement the following best practices:

Prominently display on your home page a customer service toll-free number that customers can call.
Make sure that your customer service department is adequately staffed to handle all incoming calls in a timely manner.

Implementing these best practices into your organization's customer service procedures will allow you to not only ensure that your customers' concerns are adequately addressed, but it will also allow you to identify week spots in your business practices. You should regularly analyze the data from your customer service logs and make adjustments when necessary.

Image credit: Rpu.org.