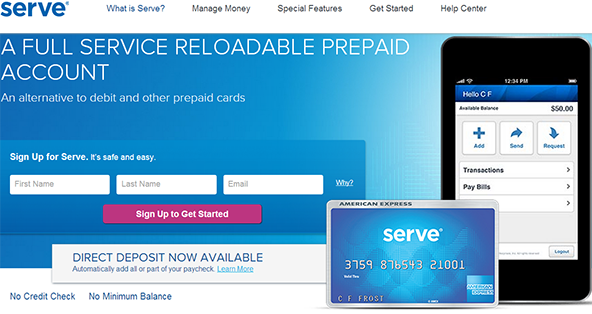 It's been almost a year since American Express launched Serve — a PayPal lookalike — in the U.S. Our initial assessment of AmEx's entry into the person-to-person (P2P) payment world was rather negative, as Serve looked like nothing more than a PayPal clone. As most of us already had a PayPal account, why would we want to set one up with AmEx that would do precisely the same thing, we asked.

Well, AmEx, for one, doesn't seem to have been bothered by questions of that nature and kept pushing its P2P platform very hard. Up until now, the company had focused its efforts exclusively on the domestic front, but that has now changed and has prompted me to take another look at Serve (I admit not to have done that since we wrote on the subject in early 2011). And what I see makes perfect business sense.

AmEx Licenses Serve to a Chinese M-Payments Provider

American Express has made an equity investment?á(worth $125 million, according to TechCrunch) in Lianlian Group, a big Chinese mobile payments provider, AmEx is telling us in a press release. What do we know about Lianlian?

We are told that "Lianlian Group has served approximately 300 million mobile phone accounts," since it was founded in 2004, and "operates a network of over 300,000 small business agents across China." What we really need to know, however, is the present size of Lianlian's customer base and here again TechCrunch comes to our aid. They have interviewed Dan Schulman, American Express' Group President for Enterprise Growth, who's told them that Lianlian "has partnered with 3 of the largest carriers in China." So AmEx's new Chinese partner clearly has a direct access to a huge pool of potential customers.

How Is Lianlian Going to Be Using Serve?

Well, at present, the Chinese company's agents enable its customers to do things like topping up minutes on their mobile phones and making payments for airline tickets, video gaming credits and utility bills. All of these transactions are cash-based. That is what American Express hopes Serve will change and Schulman spells out his company's expectations in the TechCrunch interview:
[A] Chinese consumer who was paying cash to get minutes can now load the Serve-powered Lianlian digital wallet and have the choice of digital commerce, paying bills via their mobile wallet, send peer-to-peer payments, buying more minutes and ringtones and more, says Schulman.

Integrating Serve into Lianlian's system should decrease the reliance of the company's customers on the network of agents, as they will now be able to fund their payment accounts directly through their bank accounts, as well as through credit and debit cards. So even though the press release makes it sound as if the partnership will be beneficial to agents, as well as consumers, I expect that, if the new system gains acceptance, the agents will be quickly pushed out of the loop. They will simply not be needed anymore.

The Takeaway

Serve's Chinese implementation makes much more sense than the U.S. one. Together with its partner, American Express is offering hundreds of millions of Chinese consumers a convenient and (presumably, as we don't have pricing information yet) cheap way to go online and load up their mobile payments accounts, which at present Lianlian customers can only achieve by handing cash to a physical agent. So the advantages are immediately apparent.

That was never the case in the U.S. where, much as it tried, AmEx never managed to convincingly explain why someone with a PayPal account should switch to using Serve. Nor does the head-to-head comparison between the two platforms on Serve's website make things any clearer.

Of course, the two U.S. payment companies will still be battling each other even in China, where in early 2010 PayPal entered into a partnership agreement with UnionPay, the country's biggest bank card network. Yet, here at least AmEx can compete on a more equal footing.

And yes, now we know how to say 'PayPal made by American Express' in Chinese.

Image credit: Serve.com.