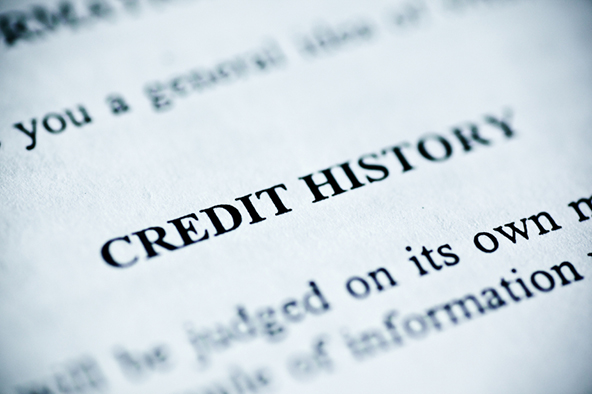 Credit history is a determining factor when lenders make a decision on a personal credit application, whether it is for a credit card, personal loan or a mortgage. The information your personal credit file contains tells creditors how creditworthy you are, i.e. how likely you are to repay the loan. But how does a personal credit history affect a merchant account application?

Before we answer this question, let's first take a look at the list of documents that are required from applicants for merchant accounts. The list may be different for each applicant, depending on the way the business is organized, the type of merchant account that is needed and other factors. Certain items, however, are always required, in order to help payment processing companies to evaluate the credit worthiness of both the business and its principals. Typically, applicants will be required to provide one or more of the following documents:
Most recent tax returns (business and personal).
Most recent personal and business financial statements.
Most recent bank statements.
Fictitious name statement (for DBAs).
Partnership Agreement (for Partnerships).
Articles of Incorporation (for Corporations).
Dun and Bradstreet or other third party agency report showing the same legal name and address as the applicant along with a description of their location / facilities.
IRS Confirmation of Non Profit Status — 501(c)(3) status — or other supporting documentation (for Non Profit Organizations).
Government Entities must submit a Request for Approval of Proposal to do Standardized Government Business on Form "A".

For new organizations, or if the business is a sole proprietorship, the principals' tax returns are typically requested as a substitute to the financial statements. Additionally, unless the applicant business is a publicly traded company, the principals are required to provide their social security numbers, so that the processor may pull up their credit files from one of the major credit reporting agencies.

In order to understand why processors go into such great lengths to ensure that their prospective merchants handle credit in a responsible fashion, we need to first understand exactly what a merchant account is, from the processor's perspective.

As far as merchants are concerned, a merchant account is a service that enables them to accept their customers' credit card payments and then to have their money deposited into the merchants' bank accounts, after the processor subtracts the transaction processing fees. At first glance, it looks like the processor is not taking much of a risk. After all, the merchant only gets its money after the processor gets it processing fee. So why are processors so cautious?

From a processor's standpoint, a merchant account is a form of credit. When merchants accept credit or debit card payments, these payments are authorized by the card issuer and settled by the processor. While the processor does get its transaction fees before the merchant gets its money, the processor is also fully liable for the transaction amount, in case of a fraud or a chargeback. While any fees resulting from fraud and chargebacks are typically passed on to the merchant, if the merchant becomes insolvent or goes out of business, the processor must cover all such expenses. To further complicate matters, transactions can be charged back for up to six months after the transaction date, which leaves plenty of room for unforeseen events to take place. Moreover, in case of a fraud, in addition to the financial responsibility, the processor may also face legal challenges.

Personal credit history is just one of the factors that influence a processor's decision when reviewing a merchant account application. Typically, it will only be an issue if there are many derogatory items in the credit file, especially if it shows a bankruptcy. For most applicants, however, an average credit score will be sufficient to pass the test.

Image credit: Talkmagazines.cn.