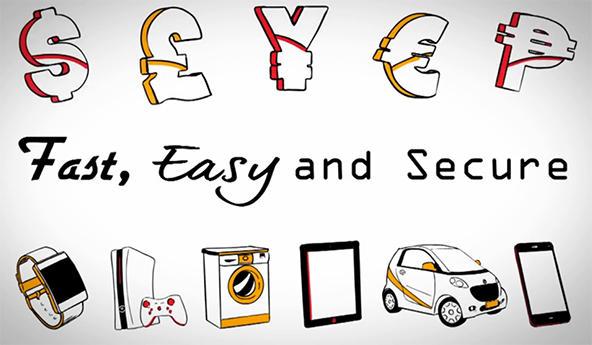 As a company specializing in international card-not-present credit card processing, at UniBul we understand the importance of a solid, reliable high risk payment gateway. Every time a customer enters the checkout area of your site, everything should work flawlessly, as there is absolutely no room for error. Well, this is why we have designed our merchant accounts in such a way to ensure that you never miss a sale. Our payment processing service simply works, every time! Contact us now and we will show you what we can do for you.

Once we've received your information, we will review it and get right back to you within the same day with some details on the merchant account we can set up for you. Depending on your particular circumstances, we may have more than one solution available, in which case we will explain what they are, so that you have all the facts available when making your decision. Once we've decided on the set-up, we can have you up and running in a few days.

High Risk Payment Gateway to Accept Payments Online and by Phone

UniBul makes accepting credit card payments and, should you need it, e-checks easy, secure and affordable. Our high risk payment gateway gives you the infrastructure and security you need for fast, reliable and secure transmission of transaction data between your website and the payment networks of Visa and MasterCard. Here are some of the features and benefits of our offering:
Accept credit cards and a variety of other payment methods, if needed.
Safe and secure transaction process — fully PCI compliant service.
Free 24 / 7 customer support.
Free fraud prevention tools.
Free website seal to enhance shopper confidence and sales.
Automatic payouts directly into your bank account.
Funds received in as few as 1 – 2 days (your funding schedule will be determined during the set-up).
A solid acquirer to represent your interests in transaction disputes and chargebacks.
Total control with a dedicated merchant account account, not a shared one.
Furthermore, our high risk payment gateway and merchant accounts come with a powerful web-based reporting functionality, which gives you a detailed look into your credit card processing activity, including:
Customizable transaction data ranges and the option to export data for a more detailed analysis.
Customizable product groups to allow you to analyze information by product type, division, partner, affiliate, etc.
Specialization by user type to customize your reports to the specific needs of CFOs, chargeback managers, fraud analysts, etc.
There is a lot more that our high risk payment gateway has to offer. Send us a note now to get the details.

How Online Payments Work

Now let's take a look at where the high risk payment gateway fits into the e-commerce transaction process. Here is what happens from the moment a customer hits "Place Order" at the checkout of an e-commerce website to the receiving of confirmation:
The customer provides her card account information for payment.
The information is SSL-encrypted and sent to the merchant's web server.
The payment gateway collects the data, SSL-encrypts it once more and transmits it to the acquirer's server.
The acquirer, in turn, transmits the data to Visa's or MasterCard's (the Association) payment system.
The Association transmits the data on to the card issuer.
The issuer either approves or declines authorization for the transaction and sends its response back to the acquirer.
The acquirer sends the issuer's response on to the payment gateway.
The payment gateway transmits the authorization response to the e-commerce website where it is displayed to the cardholder.
If the issuer has approved the authorization request, the transaction is completed. If it has declined it, procedures vary, but the customer should be asked for an alternative form of payment. For Discover and American Express transactions the process is much simpler, as the issuer and the acquirer are one and the same. In practice, this means that stages 4 through 6 from the above list would be combined into one.

How UniBul Helps You Succeed

When you set up a high risk payment gateway and merchant account with UniBul, you will be able to accept payments online quickly and securely. Our solutions are designed to save time and money and come with a variety of built-in features:
1. International payment processing:
All major credit cards: Visa, MasterCard, American Express, Discover, Diner's Club, JCB, China UnionPay and more.




Signature debit cards.
Electronic checks.
Accept international transactions from customers worldwide.
Flexible settlement options. Our payment processing platform is designed to ensure fast settlement in multiple currencies, some of which are shown below.




Fast payout. Funding schedules are determined on a case-by-case basis, but our high risk payment gateway accounts typically come with weekly payouts, with daily funding available to some qualified merchants.
2. Fraud prevention:
Identify and prevent suspicious and potentially fraudulent transactions with our customizable fraud prevention services.
Address Verification Service (AVS).
Card security code verification (CVV2, CVC 2 and CID).
Support for Verified by Visa and MasterCard SecureCode.
3. Online account management:
Review and manage transactions, configure account settings, view and download account statements and reports, and more through a password-protected merchant reporting website.
Retrieve the details of your processed transactions for reporting and reconciliation purposes.
Set up as many user accounts as you need with permissions to control account access.
4. Data protection:
Fully PCI-DSS-compliant high risk payment gateway for a secure handling of sensitive customer data.
With UniBul, your customers can be confident their data is secure.
5. Grow your business:
Place the free UniBul Verified Merchant Seal on your website for enhanced credibility.
Accept credit cards through our high risk payment gateway on your website and with a direct merchant account to assure your customers that you are an established, well-run business.
Customize the look of your checkout page to further reinforce your company's brand, either on your own website or by using a custom hosted payment form.
6. Free, always-on client support:
Online client support center.
Toll-free phone support.
Online chat.
E-ticket system.
Email support.
7. Recurring and subscription billing:
Charge repeat customers using the information you have on file for them.
Recurring billing for automatic handling of ongoing subscriptions.
Dynamic recurring billing to allow you to bill your customers different amounts or on different days each month.
UniBul's Application Process

Your high risk payment gateway application will be processed as soon as we've received all the necessary documentation, which consists of the following paperwork:
UniBul's application form — you can download it here.
Articles of Incorporation or an equivalent document.
Copy of the business owner's passport or another valid national ID document.
Copy of your business operating license.
Copy of a voided business check for the bank account in which we will be depositing your money or, if unavailable, a bank letter.
Six most recent monthly processing statements with your current or latest processor.
Three most recent monthly bank statements.
Copy of a recent utility bill, with your address.
Once we've received these documents, we will initiate the underwriting process and you will be up-and-running shortly. We want to get your high risk payment gateway and merchant account up and running just as quickly as possible and with your help we will do just that!

Why UniBul?

At UniBul, we operate exclusively in the high-risk range of the payment spectrum and we are always looking for new business to take on board. We believe that every merchant which is properly incorporated and has all the necessary paperwork deserves a merchant account, irrespective of the risk category Visa or MasterCard may have placed it in. Our wide network of acquiring banks, located all over the world, ensures that we have a solution for every industry. And at UniBul we will be happy to work with you and set up your high risk payment gateway!



Image credit: MasterCard News / YouTube.