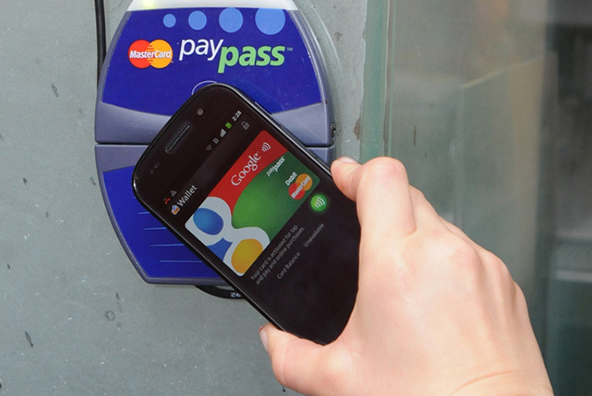 Google Wallet — an app that enables users to store credit card information in their smart phones and make payments by waving them by specially equipped point-of-sale (POS) terminals — has now gone live, Osama Bedier, the search giant's Vice President of Payments tells us in a blog post.

In the same post Bedier announces that next versions of the wallet would accommodate Visa, Discover and American Express cards, in addition to MasterCard, which is the sole brand the first iteration of the mobile payments app supports.

Opening up their wallet to all card brands is exactly the right thing to do and would put Google ahead of the competition. Let me explain.

The News

Google Wallet is now available to Sprint customers who own the Nexus S 4G smart phone, which is the only device that can currently work with the app. It enables users to make payments with their Citi-issued MasterCard or the Google prepaid card at merchants with compatible near-field communication (NFC)-equipped POS terminals, of which currently there are about 300,000 in the U.S. NFC is a wireless technology that allows the exchange of information between enabled devices within a very short range (up to 8 inches or so).

We wrote about the app back when it was announced in May and to all appearances it looks like the project is moving along as smoothly as one could hope for for a new technology. Back then Bedier was doing his best to convince everyone who would listen that Google Wallet would be as secure as needed and sensitive consumer data will be more than adequately protected by a "Secure Element" (the chip where card information is stored). We will soon discover how justified his claim is.
Visa, Discover and American Express to Join MasterCard

The biggest news to come out of Bedier's blog post, however, is the expected addition of MasterCard's biggest competitors to future versions of Google Wallet. Here is what Bedier has to say on the subject:
…Visa, Discover and American Express have made available their NFC specifications that could enable their cards to be added to future versions of Google Wallet.


Our goal is to make it possible for you to add all of your payment cards to Google Wallet, so you can say goodbye to even the biggest traditional wallets.

This is exactly what we've been advocating on this blog, as regular readers would know. From a consumer's point of view, the best mobile wallet would allow us to store in it all payment products we can put into a physical wallet, including all types of payment cards, cash and checks. What we would not want to have is a clutter of apps for each card type or even each issuer. So Google is going in precisely the right direction and I hope the promised "future versions" are not too far off.

The Takeaway

Now that Google and Isis (clumsily as they did it) have opened up their mobile wallets to all major card brands, it seems highly unlikely that single-product platforms will be able to gather any speed. Yet, some deep-pocketed players are more than willing to test my proposition and at least one of them is having no trouble signing up big-name partners.

You may have guessed that I have American Express' Serve in mind. We've previously beaten up on Serve at some length, so there is no reason to do it all over again in this post, but it will be interesting to see for how long AmEx will be willing to swim against the tide, before changing direction. For Isis the process took only a few months and the shift occured before the service was even in beta (it is still not live). AmEx is apparently willing to go much further. By the time they realize that they are going nowhere, it may be too late to catch up with Google and Isis.

Image credit: Geeksbrotherhood.fr.