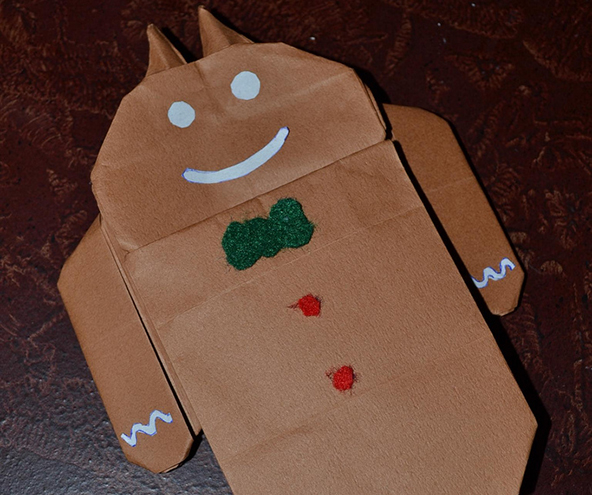 Google released today its latest mobile operating system, called Android 2.3 or "Gingerbread." It supports near field communication (NFC), as promised by CEO Eric Schmidt at a demonstration last month.

NFC uses short-range high-frequency wireless signals to enable the exchange of data between devices over a distance of about four?áinches. An NFC chip can transform the smart phone to which it is attached into a tool for making payments by enabling credit card information stored on the phone to be transmitted to an NFC-equipped point-of-sale (POS) reader within a range of about four inches.

There may be a twist, however, to Gingerbread's NFC capabilities. The new Android may only support a tag reading functionality, which means that it would not necessarily support mobile payments and other applications that require NFC's card emulation capabilities.

In fact, Android's official Gingerbread developer resources page does not mention mobile payments at all. Here is what it has to say on the new platform's NFC capabilities:
The platform's support for Near Field Communications (NFC) lets developers get started creating a whole new class of applications for Android. Developers can create new applications that offer proximity-based information and services to users, organizations, merchants, and advertisers.


Using the NFC API, applications can respond to NFC tags "discovered" as the user "touches" an NFC-enabled device to elements embedded in stickers, smart posters, and even other devices. When a tag of interest is collected, applications can respond to the tag, read messages from it, and then store the messages, prompting the user as needed.


NFC communication relies on wireless technology in the device hardware, so support for the platform's NFC features on specific devices is determined by their manufacturers.

It is worth noting that after all Android 2.3 is only a minor release which will be replaced next year by the 3.0 version, code named "Honeycomb." Presumably, Android 3.0 will support mobile payments.

Yet, Android fans need not despair. It turns out that also today another big announcement was made by Visa about the upcoming release of the DeviceFidelity's In2Pay microSD solution, which will enable mobile contactless payments on a range of devices, including the Android based Samsung Vibrant Galaxy 5.

Card issuers who decide to adopt DeviceFidelity's technology will need to provide their customers with a microSD card that will have to be inserted into the phone's memory slot to enable the device for payment (iPhones lack a memory slot, so they will have to be equipped with a special sleeve). The microSD card will store the customer's account information, which will be transmitted to the merchant during payment, again using NFC technology.

NFC-based mobile payments are making progress on other fronts as well. Just last month, three huge mobile carriers — AT&T, T-Mobile and Verizon — joined forces with a payment processor — Discover — and a large British bank — Barclays — to launch a new mobile commerce network. Earlier this year Starbucks launched and later expanded its own NFC-based mobile payments program, while the New York Metropolitan Transportation Authority (MTA) brought together rivals Visa and MasterCard to enable commuters to pay for their with a wave of their phones.

So consumers will soon have plenty of wireless payment options available to them at the checkout. The amazing thing is that, even with all the new releases coming from the biggest players in several industries, NFC-based payments will only rank fourth in the mobile payments list of 2015, according to the Aite Group LLC, a research and advisory firm focused on the financial services industry.

Image credit: Wikimedia Commons.