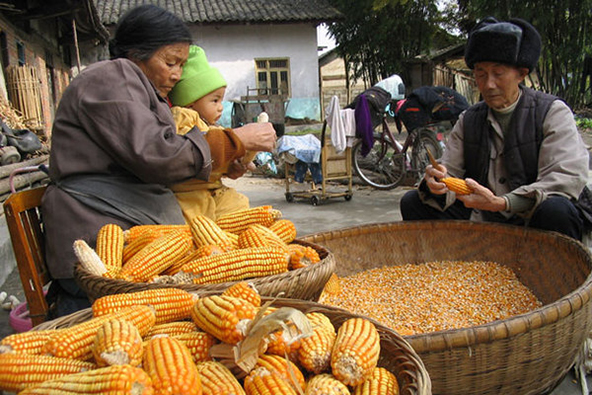 The Wall Street Journal's Dinny McMahon has given us a fascinating account of what must be the most impactful innovation the payments industry has experienced over the past decade. Unsurprisingly, it has taken place in China where a big bank has found a clever alternative to cash payments for the country's vast hinterland. As a result, in 2012 alone, less than five years after the system was introduced, hundreds of billions of dollars-worth of previously cash-only payments have been transacted electronically.

The most surprising thing about it is that I had never even heard of this before. And it really is surprising. Typically, when a developing country—big or small—produces a commercial success based on internal innovation—as opposed to just manufacturing things designed elsewhere—it wants to let everyone know about it. Just think about all the (completely justified) noise that is still being generated around M-Pesa, the hugely successful Kenyan mobile payments service. And yet, AgBank's "bottle-green phone", which has put an end to cash reliance for many millions of people in rural China, has somehow managed to fly under the radar. Until now.

AgBank's 'Bottle-Green Phone'

The transition from cash to digital money in rural China started in 2008, McMahon tells us, when Agricultural Bank of China (AgBank), the country's third-biggest bank, began distributing landline telephones with card-reading capabilities to health clinics, supermarkets and wholesalers. The scheme's impact has been instantaneous:
Miao Lingquan used to pay the chili farmers that streamed through his front door at harvest time with cash stored in boxes stacked waist-high. But now the front office of the entrepreneur, who makes chili paste for export to Japan, is surprisingly empty.


Last year Mr. Miao started buying all his chilies using a fixed-line telephone the Agricultural Bank of China Ltd… gave him. The bottle-green phone reads bank cards and can process payments.


"It's faster and more convenient for customers, and promotes public safety" said Mr. Miao, watching as a supplier who had driven his chilies six hours from a neighboring province swiped his card to approve a transfer of 70,000 yuan ($11,200) to his bank account. "You're not at risk of being stabbed for your money."

Here is a description of the device itself:
Key has been the distribution to villages across the country of free "transfer telephones," an innovative merging of a normal telephone and a point-of-sale machine used to process bankcard payments. They look like normal telephones except for the groove down one side to swipe cards, the roll of receipt paper perched on top, and the small LCD screen used to navigate the transaction process.
Necessity Breeds Innovation

Vast chunks of rural China have an entirely cash-based economy, McMahon reminds us, which has had the effect "that China's farmers and rural businesses have been starved of credit, retarding economic growth in China's poorest areas even as the cities streak ahead". Now AgBank plans to change all that and use the "transfer telephones" in question as a Trojan horse to get credit flowing in the countryside. And, by the way, these devices are quite versatile:
Unlike typical POS machines that U.S. consumers might encounter at the local supermarket, AgBank's machines aren't limited to making one-way payments. Rather, they offer the equivalent of Internet banking and electronic payment services in areas where personal computers are rare.


For entrepreneurs like Mr. Miao, the one machine allows him to quickly pay suppliers and be paid by buyers. For rural households, the phones allow parents to remit funds to students studying in far-away cities without a trip to the bank—and for migrant workers to regularly send funds home.

…

The phones also allow people to access their cash when convenient—businesses with the phones can offer cash-back services much like any Western supermarket—rather than hide it all in a mattress after their annual visit to a bank branch.

So it surely looks as if this presumably unassuming "bottle-green phone" (I wish McMahon had given us a picture of this thing) would put to shame anything any American POS terminal maker currently has to offer.

And boy, have people been using it. In 2012, McMahon tells us, AgBank's transfer telephones—all 1.47 million of them—have processed transactions worth $716 billion. Yes, that is dollars, not yuan. For perspective, in the U.S., the hugely successful Square mobile payments service recently told us that it was processing about $10 billion of transactions on an annualized basis, in its third year of operation.

The Takeaway

Now, the country being China, the story has a twist. It turns out that AgBank is required by the government to "help support growth in rural areas by providing financial services" and so the bank not only gives the device away for free, but it charges no transaction fees for its services. This could not possibly happen in the U.S. or Kenya, for that matter. In fact, one of the biggest complaints against M-Pesa is precisely that it costs too much. Yet, AgBank does plan to profit from its transfer telephone network, eventually, as it hopes that it will provide "a foundation for lending more to rural areas". That may or may not happen, but for the time being at least, people in rural China can send money to one another for absolutely free.

Image credit: Profarmer.com.au.