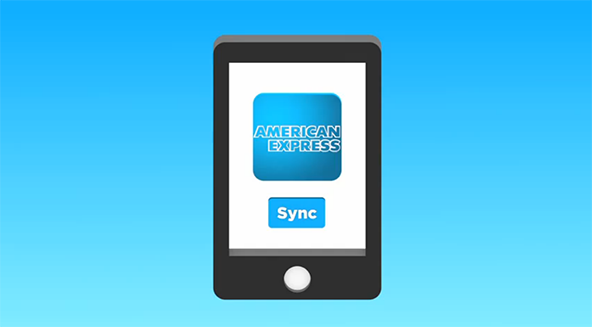 A year after Foursquare and American Express teamed up to enable Americans to redeem specials at U.S. merchant locations, the duo has evidently been sufficiently pleased with the results to decide to test the concept across the pond in the U.K. So far, Foursquare has identified only nine British merchants as places where its users can get discounts when paying with their AmEx cards, including supermarket chain Tesco, but presumably, if the results are encouraging, the number of program participants will grow.

There seems to be something for everyone in this AmEx / Foursquare program. Consumers get a discount for using their cards at participating merchants, which they might do anyway, with no added obligations. Merchants, for their part, get some extra traffic to their stores. They almost certainly cover a portion of the discount, although we don't know the details, but the cost is probably no greater than the one they would incur when running a more traditional sale. For American Express, the Foursquare partnership plays an important part in the company's sweeping social media strategy. And for Foursquare, well, connecting users with merchants is just the thing they do.

How the Foursquare / AmEx U.K. Program Works

To be eligible for participation in the program, you would need to have an active American Express card in good standing and a Foursquare account. You would also need to register (or "sync") your AmEx card with the program. Then, to redeem an offer, you need to follow these steps:
Check into a participating retailer with your Foursquare account.
Tap the "Load to Card" option on the "Special" screen.
Pay with the registered AmEx card to redeem the offer.

The savings will automatically be credited to your AmEx account within 3 – 5 days.
Why the Brits Should Love It
What strikes me about the initial U.K. deals is that they are much better than what we had here in the U.S. when the program launched last year. Here is a fairly representative sample of the U.S. specials back then:
$10 off of a $75 purchase at H&M – a 13.3 percent rebate.
$20 off of a $50 Sports Authority purchase – a 40 percent rebate.
$15 off of a $100 Union Square Hospitality Group purchase – a 15 percent rebate.

These are all pretty good deals, but none of them comes close to what is now offered in Britain. Every single U.K. deal listed on Foursquare's blog offers the chance for a 100 percent saving. Here are three of them:
Bella Italia: spend £10 or more, get £10 back.
PizzaExpress: spend £10 or more, get £10 back.
Tesco: spend £5 or more, get £5 back.

So, really, why would you not participate? Moreover, you could get some love from your friends for helping them save a few pounds. Here is how Foursquare's General Manager Evan Cohen puts it in an interview with the BBC:
At Foursquare what we are trying to do is build a multi-faceted experience so that a user, who might be opening an app to see where their friends are or a recommendation of where to go next, might stumble upon a deal.
Why Merchants Should Love It

Now, looking at the above examples, it might seem that U.K. merchants are getting a pretty raw deal. After all, I could get a £10-worth of pizza from PizzaExpress and leave. Five days later I would be fully reimbursed and that would be it. Well, that is a plausible scenario and one that will surely play out on many occasions, but there is more to it than that. Firstly, the program could help merchants attract new customers and, potentially, their friends.

Secondly, it is a numbers game and the merchants can quickly accumulate enough data to enable them to calculate the share of their Foursquare-sourced customers who end up spending only the minimum qualifying amount and how many of them spend more. If the program ends up costing them money, the merchants could always terminate it.

Thirdly, merchants could presumably test different types of deals until they find the ones that produce the best results and stick to them. One of the best things about this program is that American Express, which acts as both a card issuer and a payment processor, makes it easy to run such tests. As Stacy Gratz, AmEx's VP of international social media strategy, told the BBC:
We can then go back to the merchant and give them information about the number of people that redeemed the offer and also the amounts that the card members were spending, so we can provide to them pretty rich data.

And if the numbers don't add up, you can adjust the program terms or cancel the whole thing.

The Takeaway

None of the credit card heavyweights wants to be seen as lagging behind its rivals in these early days of the social shopping industry and that opens some great opportunities for merchants and consumers alike. AmEx has been one of the most active credit card companies on that front and its Sync program has been judged a success in the U.S. So the U.K. expansion seems to be the logical follow-up for them and I expect that the Brits would be just as keen on these Foursquare deals as we are on our side of the Atlantic.

Image credit: YouTube / American Express.