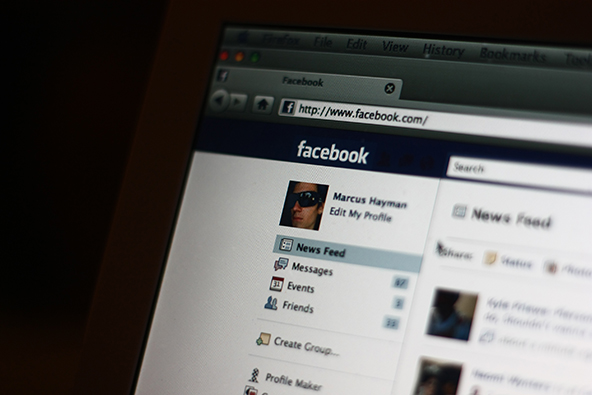 Facebook has quietly begun testing a payment option that allows users to purchase virtual products through Facebook Credits, which they can later pay for by credit card or through PayPal, according to InsideFacebook.com. "Pay Later" is designed specifically for use in social games, like FarmVille. Users will not be allowed to pay for their credits with prepaid cards or mobile payments.

The top social game developers, including FarmVille maker Zynga, have signed deals with Facebook to make Credits their exclusive payment method, according to Inside Facebook.

The "Pay Later" payment mechanism is pretty simple. When a Farmville user wants to buy some Farm coins, for example, "Pay Later" will extend him credit and then send him a bill for the balance.

Facebook is probably hoping that "Pay Later" will help overcome consumer uneasiness with filing credit card or bank account information with the social network giant. Moreover, by making it easier to make payments, "Pay Later" is likely to create more customers for the social games' virtual goods.

Currently the "Pay Later" test is confined to a group of selected users, according to the report, and there seems to be no limit on how much debt can be carried. That is certain to change, however, as it is easy to imagine how the credit feature could be abused.

Perhaps one of the most interesting questions is how Facebook would be handling delinquent payments. There will be plenty of these, as "Pay Later" essentially transforms the social network into a financial institution. Something tells me that collection efforts would be ruled out, but there has to be some kind of a backstop. There are other questions too. Would interest charges be accruing on late payments? What about minors who have got a bit too excited about building their toy empire on Toy Factory and have got hold of a parent's credit card?

Meanwhile, the social network has begun selling Facebook Credit gift cards in selected U.K. stores. Grocery store chain Tesco and video game retailer Game will be the first to sell Facebook's currency. Unlike "Pay Later," users will be allowed to purchase Credits with any payment method supported by the store.

In the U.S., Target was the first retailer to sell Facebook Credits, which can now also be purchased at Best Buy, Wal-Mart, Safeway, Radio Shack and GameStop.

Facebook supports other payment options for its virtual currency, including Boku, a start-up that may cause a bidding war between Apple and Google.

Image credit: Wikimedia Commons.