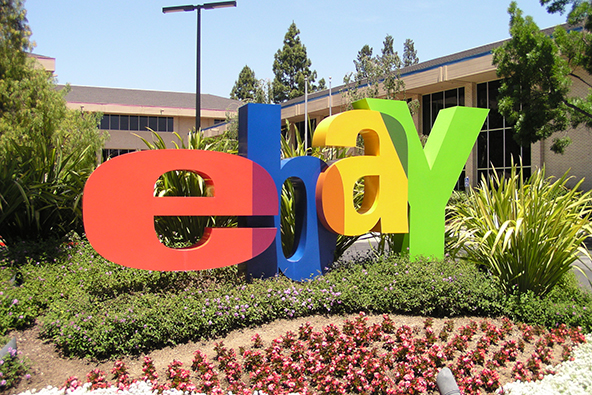 Mobile commerce is already producing huge revenues, at least for eBay. The e-commerce giant who started out as an auctioneer said that in 2010 its gross volume of mobile sales has more than tripled to $2 billion globally, up from $600 million in 2009. Its mobile apps have been downloaded more than 30 million times in eight different languages and in more than 190 countries.

eBay's iPhone app continues to lead the way, having been downloaded by more than 15 million users since its initial release in 2008. eBay also has mobile applications for Android-based devices, BlackBerrys and Windows Phone 7 phones.

These apps are producing measurable results. The online retailer said earlier this year that 94 bids are made every minute via its mobile apps worldwide and that mobile revenue has exceeded its earlier expectations.

"It's staggering to think that $2bn worth of sales has been generated through a platform that didn't exist a couple of years ago, and on a device that didn't exist three years ago," marveled Clare Gilmartin, VP of eBay Europe.

Given these numbers, it is no surprise that eBay has substantially increased its investment in mobile commerce technologies and acquisitions over the past year, including buying up mobile barcode scanning provider RedLaser in June for an undisclosed amount.

According to eBay, RedLaser's iPhone app enables consumers to comparison-shop across a variety of product categories. The online retailer plans to promote the app at the Consumer Electronics Show in Las Vegas. Users will be taken on a treasure hunt in the Las Vegas Convention Center, where they will have to find the codes that have been placed throughout the floor.

This past holiday season saw eBay's mobile commerce revenues take off. The company's Black Friday sales nearly doubled over their 2009 level. eBay generated over $5 million worth of mobile sales on 12 December alone. Since the introduction of eBay's first mobile application in July 2008, consumers have used it to buy or sell nearly 30 million items around the world.

The picture was much the same at PayPal, eBay's payment processing subsidiary. The online payment processor said its Black Friday 2010 total payment volume increased by 27 percent, compared to the previous year. However, PayPal's mobile payments volume jumped by 310 percent during the same period.

Just as the parent company, PayPal has been very active on the mobile commerce front lately, looking to take the early lead in the fast-growing market. The processor launched the X platform in 2008, which gives outside developers access to PayPal's payment system. PayPal X has attracted more than 50,000 programmers and 1,000 applications for smart phones, televisions and websites that have generated $1 billion in payments volume for the company.

So the future looks bright for eBay and PayPal. Of course, there are plenty of other industry giants that are vying for a piece of the action, not to mention the legions of start-ups cropping up all around us. Do you have a favorite eBay or PayPal mobile commerce app? If so, share it in the comments below.

Image credit: Wikimedia Commons.