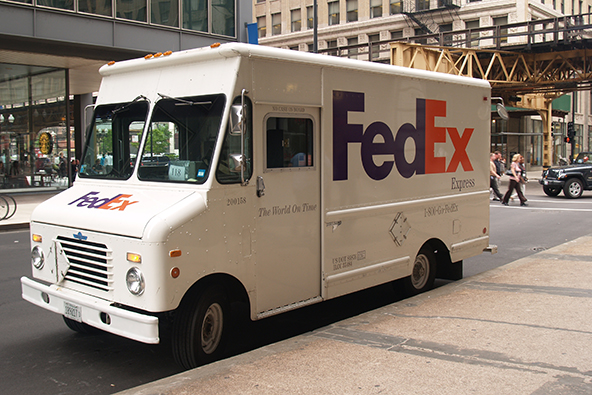 E-commerce merchants that do not sell downloadable software or other types of immediately deliverable goods or services are required to post on their websites their policies on shipping purchased items. Payment processors will not provide card acceptance services to merchants who have not properly disclosed their shipping terms. Letting your customers know how and when they will receive the items they purchased is not only a requirement, it is a good business practice.

One of the biggest reasons customers initiate chargebacks for e-commerce transactions is misunderstanding or a miscommunication over the shipment of a purchased item. Perhaps you will never be able to completely eliminate chargebacks and customer disputes, but a clearly described shipping policy will help you minimize them. When developing and communicating your policy covering the shipment of purchased merchandise, you should consider following these guidelines:
Develop a clear and comprehensive shipping policy and make it available to visitors through a link on your website's home page and at the time of the purchase. If you place the link within your header or footer, that usually will make your shipping policy accessible from all of your web pages. In particular, merchants should:

Explain shipping options and expected delivery time frames. List all of the shipping methods that your organization offers. Customers like having choices, so the more the better.
Provide full disclosure of all applicable shipping and handling fees. Your customers should know exactly what these costs are prior to placing their order. This is important not only because it will help minimize customer disputes and chargebacks, but also because it will reduce the number of sales that are lost at the checkout. Just like the rest of us, your customers do not like unpleasant surprises and a couple of additional charges at the end of the order process sure qualify as one.

Develop an email response system to inform customers of any delays in the delivery of products or services. You should track the progress of each shipment and, whenever a delay is expected, your customers should be notified about it. Your organization should design and implement an email response system to handle these notifications. Be advised that a good number of chargebacks result from late deliveries where consumers are unaware of the delay.
If you are selling high-risk products and are not allowing redirection of the shipment, consider not providing the tracking number. Criminals have discovered a weak link in the shipping procedures of many e-commerce merchants and have proceeded to exploit it. The scheme typically begins with criminals making online purchases providing the correct billing and shipping addresses at the time they place the order. Once the order is placed, however, the criminals use the provided tracking number to redirect the shipment. You should consider not providing the shipment's tracking number on a case-by-case basis, taking into consideration the merchandise type and amount. Higher fraud risk merchandise and higher sales amounts would typically be sufficient triggers.

Image credit: Wikimedia Commons.