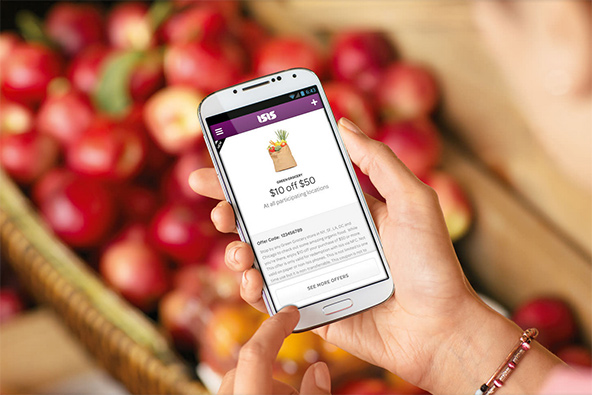 For years we have been regaled with stories of a wonderful new world, lying just around the corner, in which mobile wallets have taken over the payments industry and have made our shopping experience vastly better and our lives — much happier in the process. Yet, somehow that promise has never come anywhere close to being fulfilled. And that's putting it quite mildly, for the fact remains that, even today, there isn't a single mobile wallet available to the general public, which can serve the most basic function its humble leather counterpart performs unfailingly well: store all of its user's payment instruments — credit cards, checks and cash — let alone driver's licenses and other things we carry in it.

Now, it is true that the technological and business challenge of inserting a mobile wallet into the existing payments system has turned out to be an incredibly difficult one to overcome, much more so than anyone, even the biggest pessimist, seems to have expected. On the supply side, there is a large number of participants in the mobile wallet chain — technology builders, service providers, payment companies, mobile network operators and merchants — whose interests have so far proved impossible to align.

To make matters even worse, on the demand side, users are simply not convinced that they need mobile wallets. In a recently released survey conducted for American Express, consumers have told the researchers that plastic cards work just fine for them. The paper then draws the rather obvious conclusion that, in order to turn those consumers around, mobile wallets would have to become easier to use and enhance their users' current shopping experience. The paper offers some specific details on the consumers' expectations of mobile wallets, which I thought worth sharing. Let's dive in.

More than a Payment Platform

As though the payments side of the puzzle were not enough of a hurdle for mobile wallet operators to overcome, consumers are telling us that mobile payments are just one aspect of a successful mobile wallet. A substantial majority of the respondents to AmEx's survey want their mobile wallets to be part of the whole purchase process and to incorporate both payments and non-payment services.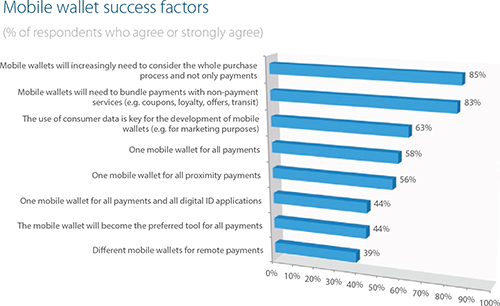 The need for mobile wallets to become more than just payment facilitators also happens to be the conclusion of a 2013 study by First Data, the biggest U.S. payment processor, whose main findings are presented in the infographic below.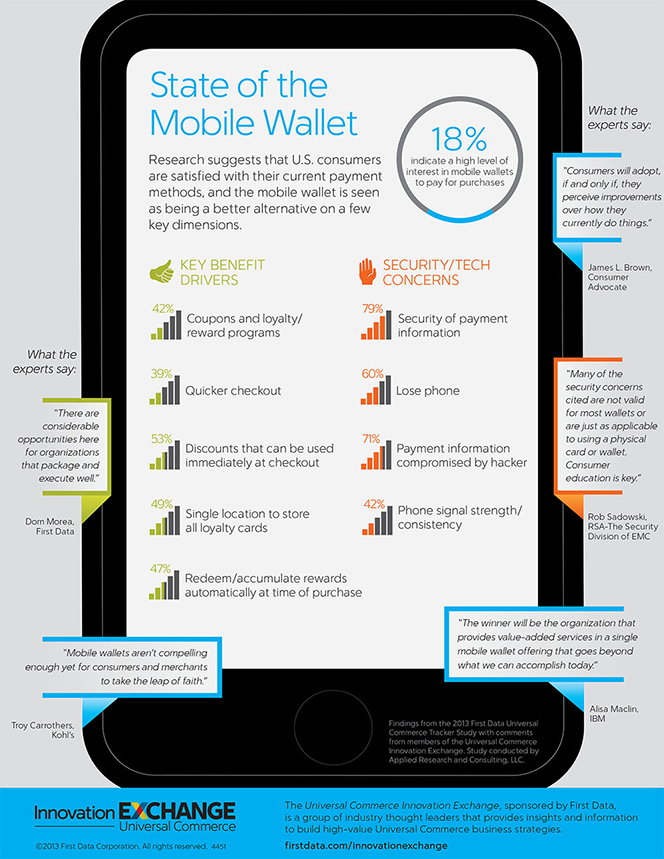 Adding Value

Now, even though mobile wallets have not exactly thrived, consumer shopping behavior is nevertheless rapidly changing. Consumers are increasingly using multiple channels to complete a purchase. As illustrated in the chart below (from AnEx's paper), a consumer may see a product in the store, then use her mobile phone to check product reviews and end up making the purchase online from home.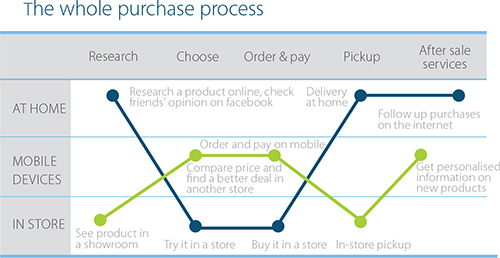 Respondents to AmEx's survey want mobile wallets to be able to integrate all aspects of their purchase decisions. They believe that offering access to social media, product reviews and product information will be critical to the success of a mobile wallet service. Yet, consumers rate the integration with loyalty and coupon programs as the number one value added service that a mobile wallet can offer. At the same time, combining mobile data, such as real-time location, with targeted messages has significant value both for merchants, whom it helps increase sales, and for consumers who receive some protection from unwanted marketing messages coming to their mobile devices in all kinds of shapes.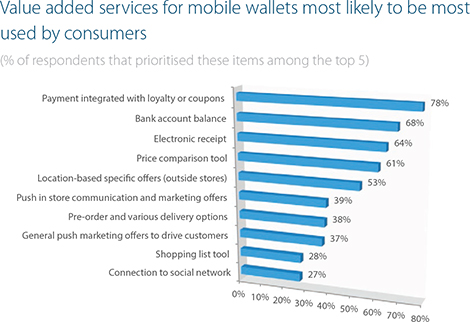 As you can see in the chart above, banking services, such as checking bank balances or retrieving statements, comprise the second most-valued category, right behind the loyalty programs and coupons. Somewhat surprisingly, to me anyway, electronic receipts for purchases rank third. I would have expected the price comparison tools to rank higher than the fourth position in which we find them. After all, we keep being told, including in this AmEx study, that consumers are actively using such tools already. Location-based offers are also highly valued — by more than half of the respondents in this survey.

The Takeaway

AmEx's study tells us that its survey respondents have identified the mobile payments' two biggest challenges — there is no business case for such a service and no one needs it anyway — and have added, for good measure, their security concerns to the list. But it seems to me that these three items are merely different aspects of the same issue and, in any case, a viable mobile wallet would have to address them all at the same time.

To put it another way, once consumers have seen sufficient value in using a given mobile wallet service, their receptiveness would on its own have made the business case for the service provider and overcoming any security concerns would have immediately become much easier.

To be sure, most mobile wallet operators, and certainly all the big ones, are fully aware of the hurdles blocking their progress. Unfortunately for them, some things are beyond their control. For example, Google Wallet, to pick one contender at random, is still blocked from the mobile networks of some of the biggest U.S. wireless carriers, which have built a wallet of their own — Isis. And if you are cut off from your users, there is not much you can do. And both of these wallets, in turn, are very likely to be blocked by most of the country's big retailers, which are developing a mobile wallet of their own: Merchant Customer Exchange (MCX). And then we have the banks and payment networks, which are working on their own offerings. So, if it all looks like a big mess to you, well, it is probably because it is a big mess.

Image credit: a screenshot of Isis' home page.