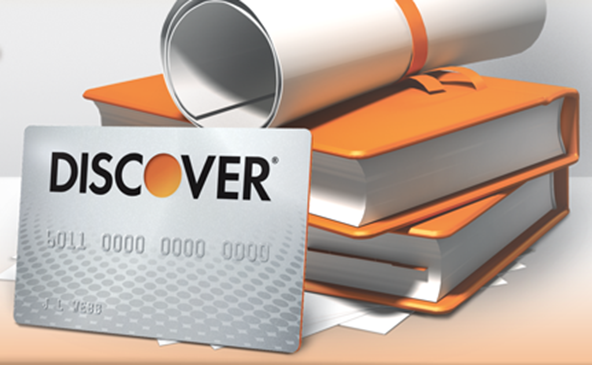 Discover Financial Services is entering an expansionary mode and the bank is looking beyond its traditional credit card range of expertise. Last week Discover finalized a deal to purchase Citigroup's stake in Student Loan Corp., for an estimated $600 million, which made it the third-biggest U.S. provider of private student loans. The purchase allowed Discover to acquire $4.2 billion of private student loans.

Today we learn that Discover is considering branching out into other types of financial services as well. Reuters' Maria Aspan tells us that Discover is now interested in entering the mortgage and checking businesses. CEO David Nelms plans to do it either through buying existing businesses or starting them from scratch.

Here is the gist of how Nelms sees Discover's expansion plans, as summarized by Aspan:
"There are some other products that we're not in yet in direct banking that fit the strategy, things like direct mortgages and a direct checking account," Nelms said in an interview with Reuters on Monday.


Those products are "areas that we probably won't be in this year. But if we found the right organic or inorganic way to enter some of these businesses, that would be another possibility," he said.


Discover would be able to start up its own checking-account business without necessarily buying an existing company, Nelms said.


But "inorganically, with direct mortgages, there are a number of successful players in that space, so that's an area that I wouldn't rule out," he said, adding that potential targets are "not necessarily that large, but things that could give us a good platform" for building a new business.

Such ambitions are far from surprising, considering the effects of the latest regulatory changes in the payment card industry. Most of us who follow these developments have been expecting that credit card companies would be actively looking for new ways to boost revenues, after the recently passed CARD Act severely limited their abilities to increase interest rates, while banning or placing caps on the amounts of the penalty fees they can charge. Additionally, the new financial overhaul legislation charged the Federal Reserve with ensuring that interchange fees on debit card transactions are "reasonable and proportional," which means lower than they currently are.

Discover's moves are giving us an indication that credit card companies will not be afraid of wading into new territories, if that's what it takes to prevent revenues from falling. However, issuers still have a few more familiar options to exploit.

Prepaid cards, for example, are largely unregulated by the CARD Act, but are typically issued by second-tier issuers. Issued mostly to consumers with sub-prime credit scores, prepaid cards draw funds from an account with the issuer that is funded by the cardholder. Once the funds are used up, the cardholder has the option of re-loading the account.

Another option is the charge card. Already heavily marketed by some of the largest issuers, including American Express and Chase, charge card agreements require cardholders to pay their balance in full at the end of each monthly cycle.

Surely credit card companies will think of other ways to boost profits as well. Not all of their ideas will take off, yet past history teaches us that they will eventually find the winning formula.

Image credit: Discoverstudentcenter.com.