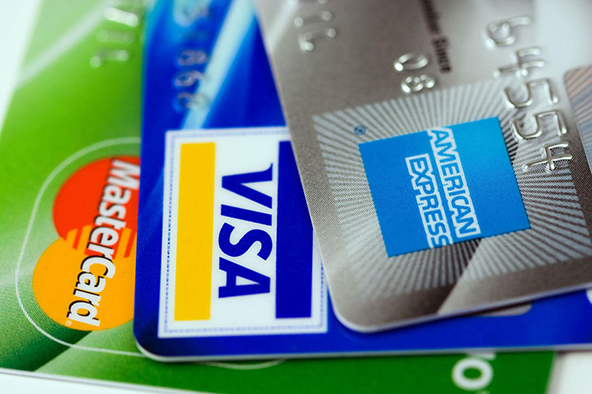 Americans are turning away from their credit cards in ever increasing numbers, according to a new report by Javelin Strategy & Research, a research firm specializing in the financial services and payments industries. The effects of the biggest economic crisis since the Great Depression have created a new type of a credit-averse "cautious consumer," who is increasingly replacing credit cards with other forms of payment, including cash, checks, debit, prepaid and gift cards, according to the report.

Here are the report's key findings:
Among the 11% of consumers who claim they have an increased ability to put funds into savings, 46% have decreased the use of their credit cards, and 51% have decreased their spending on discretionary goods, such as entertainment, travel, luxury items and cars.
Credit card use among consumers decreased 31% between 2007 and 2009 (87% in 2007 down to 56% in 2009); if this rate of decline continues through year end, credit card use will fall below 50%.
The top two most populous states, California and Texas – representing almost 20% of the U.S. population – are among those in which credit card use has declined as the collapse of the housing market and rising unemployment rates have contributed to increasingly cautious consumer behavior.
Fee sensitivity is paramount in the selection of a new card issuer, as 80% of consumers cited "no annual fee" as the most important criterion when choosing a new credit card.

"Javelin's research shows that as the economy recovers, many credit card-wary, cash-hoarding consumers have the means, but simply lack the motivation to spend," commented James Van Dyke, President and Founder, Javelin Strategy & Research.?á"The upside is that consumers can look forward to new offers such as lower fees, increased rewards, and reduced rates as credit card issuers scramble to adjust their strategies and look for new ways to court consumers and reinvigorate spending."

Javelin's study is the latest of a string of reports indicating a marked shift in consumer behavior away from incurring debt and toward spending within one's income. Most tellingly, the total volume of debit card payments surpassed the credit card volume for the first time in 2009 and the trend is certain to continue in 2010, according to the Pleasanton, California-based firm's report. Moreover, an increasing number of credit card users are paying their monthly bills on time, according to a report by Fitch Ratings, a credit ratings agency. Payments late by 60 days or more reached a 19-month low in July, according to Fitch. The same report showed that the rate at which cardholders are repaying their card balances each month has reached its highest level in two years.

Yet, it is not clear how long this behavioral shift will last. Right now access to new credit is still very difficult, according to a survey conducted for FICO and it is expected to remain tight, at least through the end of 2010. Economic conditions will eventually improve though, one hopes, and whether consumers will remain conservative in their spending remains to be seen. If past experience is anything to go by, however, when unemployment is low and credit is easy, people are using it.

Image credit: Financetunnel.blogspot.com.