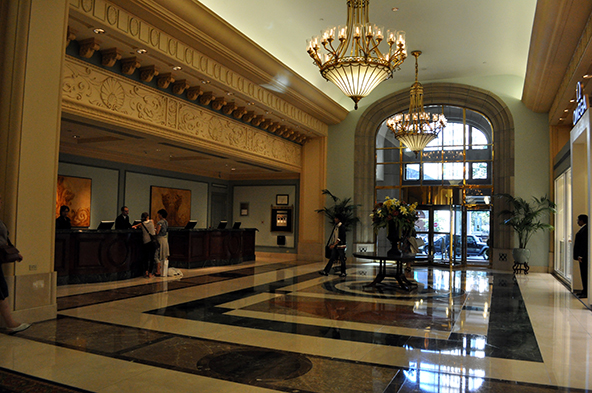 Your hotel's website should be designed to provide visitors with complete information about your operations, in particular about your policies regarding no-shows, advance deposit rates and cancellations. The more your customers know about your policies before they book a room, the fewer disputes and chargebacks you will have to resolve.

In this post I will review the essential internet reservation disclosures your hotel's website will have to provide.

Confirmation Information

Your emailed booking confirmation should contain the following information:
Cardholder name, billing address, phone number, and a truncated card account number.
Name and physical location of your hotel.
Accommodation rate, reservation dates and any other necessary reservation details.
Clearly disclosed cancellation policy and procedures.
Customer service contact phone number.

You should prominently display a hotel reservation confirmation code in the email to make it easy for your guests to confirm that their reservations were successfully processed. Advise them to keep the confirmation code.

Cancellation Policy Requirements

Your cancellation policy should meet the following requirements:
Your hotel's cancellation deadline policy cannot exceed 72 hours before the guest's arrival date.
If the reservation is made within 72 hours of the arrival date, the cancellation deadline must not be any earlier than 6:00 p.m. on the arrival date.

Display your cancellation policy on your website and during the reservation process to allow visitors to review it before making a commitment. The cancellation policy cannot be a separate link, but must be:
On the same screen where the reservation details are shown, or
Within the same sequence of web pages that the visitor goes through during the checkout process.

Design your website so that the cancellation policy cannot be bypassed at checkout and require your guests to either click on an "Accept" or "Agree" button or type in their initials to accept it. Always issue a cancellation code and advise your guests to keep it.

No-show Policy Requirements

A no-show transaction takes place when a guest fails to cancel or show up to claim his or her hotel reservation. Your no-show policy should meet the following requirements:
A no-show fee can only be charged after the checkout time on the day following the scheduled arrival day.
You can only charge one night's rate, plus tax, if a guest fails to cancel a reservation.

You should always display the words "no-show" within the signature line of the sales receipt or confirmation email provided to your customer.

The Takeaway

As you see, these are fairly straightforward policy requirements and their disclosure on your website should be a routine procedure. It is important that you keep them short and to the point, so that visitors to your website can quickly review the essential information and move on. Long policies are never read in full, which does not work in your favor.

Most importantly, your overarching objective when designing these policies should be to keep your customers satisfied with your service. An unhappy customer is likely to file a dispute, whatever your policy states. A dispute can easily lead to a chargeback, which you should do your best to avoid. Remember that your chargeback-to-transaction ratio must be kept under one percent for any given month, otherwise your merchant account will be suspended.

Image credit: Wikimedia Commons.