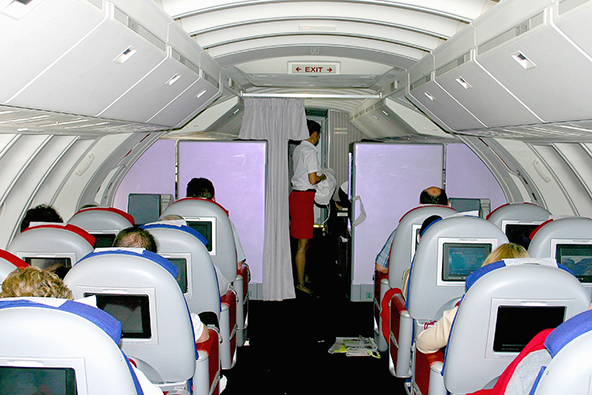 Recently we reviewed the fraud prevention guidelines that airlines should follow when accepting credit cards for payment. This post will focus on how credit card payments should be processed by companies selling airline tickets and what information should be disclosed to customers, in order to minimize customer disputes and chargebacks.
Clearly disclose the total transaction amount. Tell your customer, before the sale is completed, what the total transaction cost would be, including all applicable fees. Few things annoy customers more than ploys designed to disguise the total sales amount, in an effort to make it look smaller than it actually is. Remember that consumers don't care how much the ticket itself is, how much the airport fees amount to, and how much an agency charges for the sale. The only price that matters from a consumer's standpoint is the final transaction amount, so that they can compare it to rival websites and make an informed decision about the purchase. Failure to clearly communicate the final transaction amount is a sure proof way to generate customer disputes and chargebacks, as well as negative publicity.
Tell customers how your name will appear on their credit card statements. Your customers must be able to easily recognize your company's name on their statements. Your processor can manage this information field through the billing descriptor. Contact them and make sure that the billing descriptor is set up correctly. This is especially important if your legal name is different from your "Doing Business As" (DBA) name. In such cases, consumers can easily get confused, as they can recognize your DBA, while processors typically use the legal name in the billing descriptor.
Clearly disclose all terms and conditions of the sale. Your customers should know all terms and conditions of the sale before making a decision to buy. Any unpleasant surprises after a sale is completed will most likely lead to a customer dispute and / or a chargeback. More specifically, your terms and conditions should provide the following details:

The amount of an itinerary change fee. If your customer needs to change his or her itinerary, he or she must know what the applicable fees would be before the transaction is completed.
How the itinerary change fee will appear on the cardholder's card statement (in total or billed separately).
When the fee will be billed.

Additional fee disclosures. Tell your customers what fees there are, if any, for the following services:

Baggage fees. If there would be charges for checked bags, tell customers what they would be. If there are different charges for the first and second bag, provide information about both.
Oversize / overweight bag fees. If different from the regular bag fees, tell your customers what they are.
Travel with pet fees. List applicable fees for pet travelers.
Unaccompanied minor fees. List fees for unaccompanied minors.
Preferred seat selection fees. Tell your customers whether seat selection is free and, if not, what the applicable fees are.
Beverage and snack fees. Be sure to let customers know what, if anything, they should expect to pay for food and drinks on board the airplane to help them avoid awkward situations.

A clear disclosure of the above information prior to the sale will ensure quality of service and help avoid unnecessary and costly customer disputes later. Require that customers accept the disclosure statement by clicking on an "Accept" or "Agree" button on your website before the sale is completed.

Image credit: Wikimedia Commons.